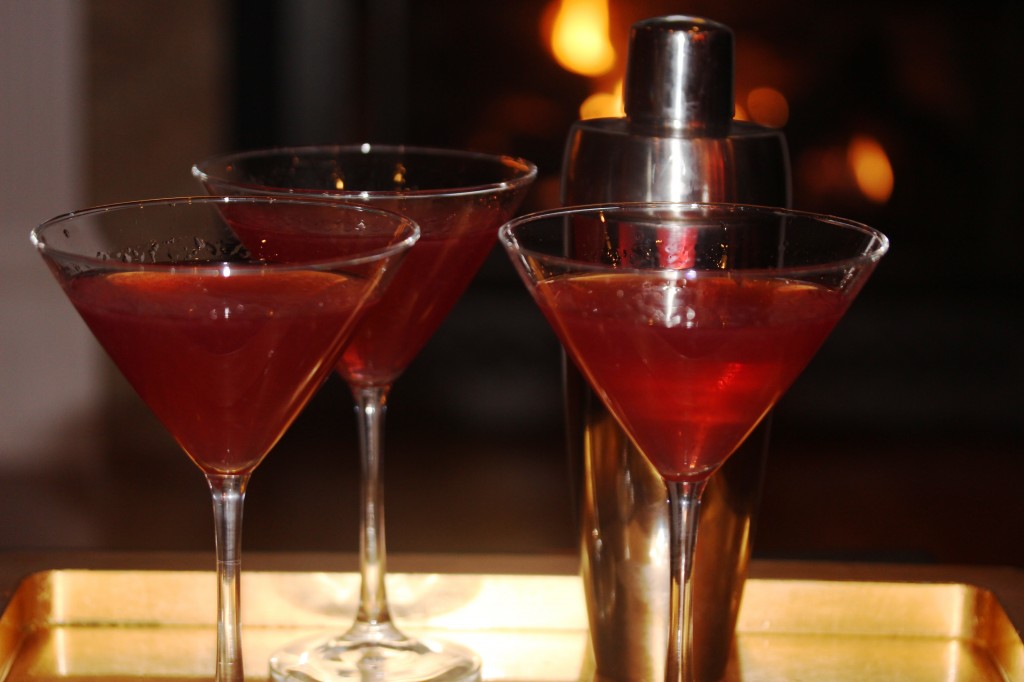 Throwing a Great Cocktail Party isn't hard, it just takes some careful planning.  This post is going to give you the top tips to throw a fun, memorable cocktail party.
1).  Themes are Fun!  Theme's get people excited and help you create the ambience, right menu and most importantly, the right cocktails!  This is after all, a cocktail party.  Some Theme ideas: 
"Toys for Tot's" Christmas Party.  Provide Cocktails and Appetizers and have all your guests bring an unwrapped toy for a tot.  Everyone loves helping out for a good cause, you can celebrate with your friends and do something great at the same time.
"Summer Party" in the Winter.  Play reggae and summer music, have people wear tropical outfits, sunglasses.  Make Mai Tai's or Margaritas.
"Cinco De Mayo Party".  Everyone is Mexican for the Day.  Make Margaritas, Pork Tacos, Guacamole, Enchiladas.
2).  Plan the Menu Carefully.  If you are having a party, the goal should be to have a great time with all of your friends, not spending the night in the kitchen trying to make the most impressive food ever.  My rule when planning the menu is that if I cannot make it ahead of time, it's not going on the menu.  I want all of the food ready ahead of time.  There may be a few things that I heat up in the oven, but it is just a matter of heating it up and serving on a platter.  Always have a cheese board, or some dips/nuts laid out in various areas, so there are snacks around.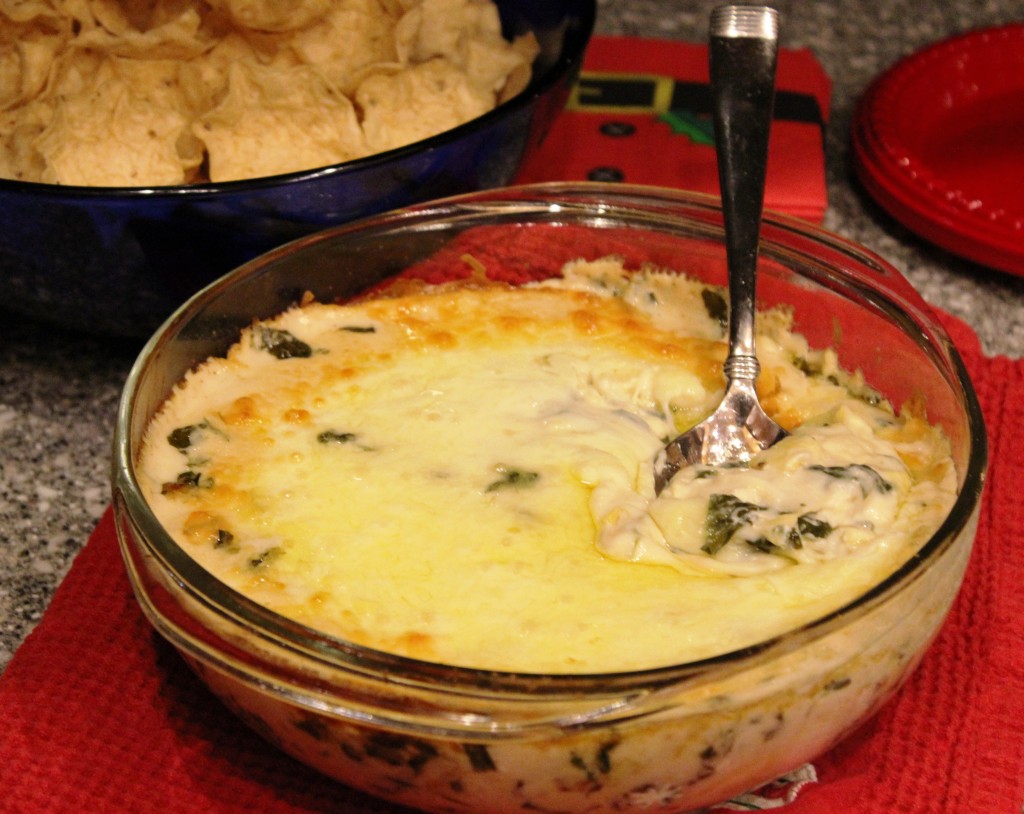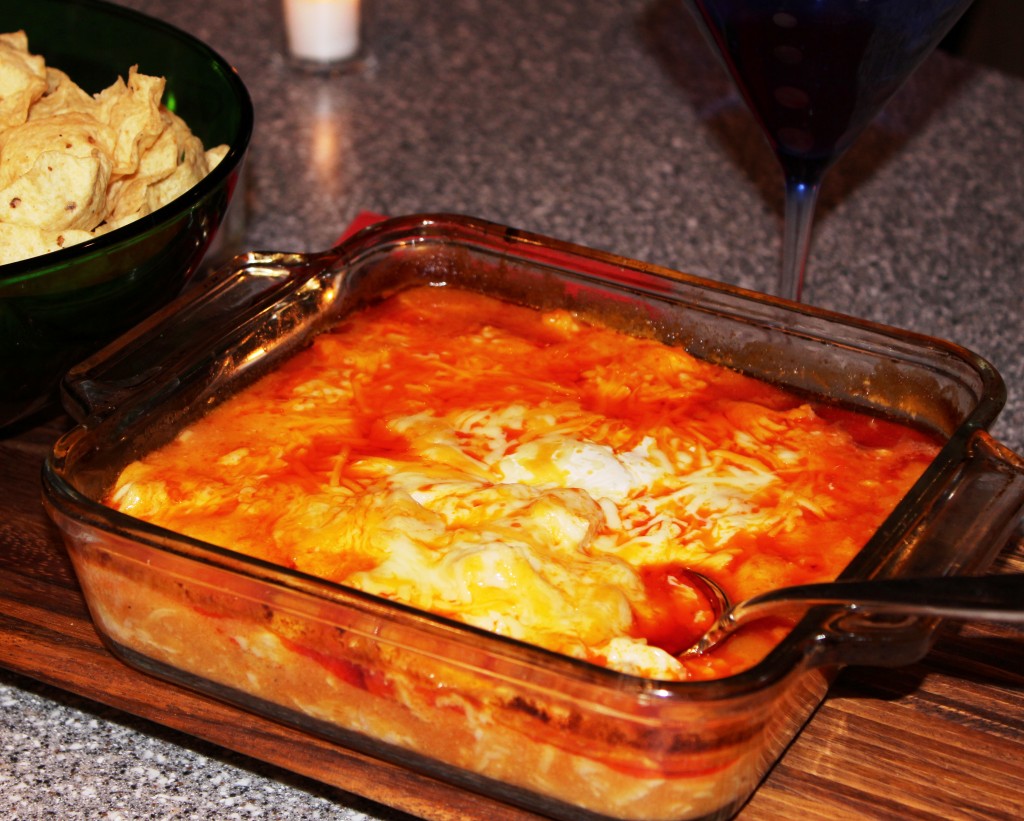 3).  Invite the guests 2-3 weeks before the party.  If it is at the Holidays, the earlier the better.  For casual parties, an email is fine.  There are also a lot of on-line cute invitation sites.  If we are doing a larger party, I will usually have custom invites created.  Vistaprint is the best, they are very inexpensive and beautiful.
4).  Create your Party Plan at least 2 weeks out.  Don't just plan your menu.  Write a list of each task that needs to get done and when you are going to do it.  Spreading it out over a few weeks makes it much less daunting.  Figure out when you will go to the Liquor Store, when you will hit the party store, do you have candles, when will you grocery shop, when will you make the food?  I usually cook most of the food the night before.  The day of, map your day out.  Write a list of each task and approximately how long it will take to complete each.  I know this sounds really type A but it will keep you calm and ensure you are on track.  Always add an extra hour you will need it.  So, if the party starts at 7 PM, and you think you need 4 hours to do everything, start at 2:00 (giving you 5 hours) so you have plenty of time to get ready and do the few things you forgot you had to do.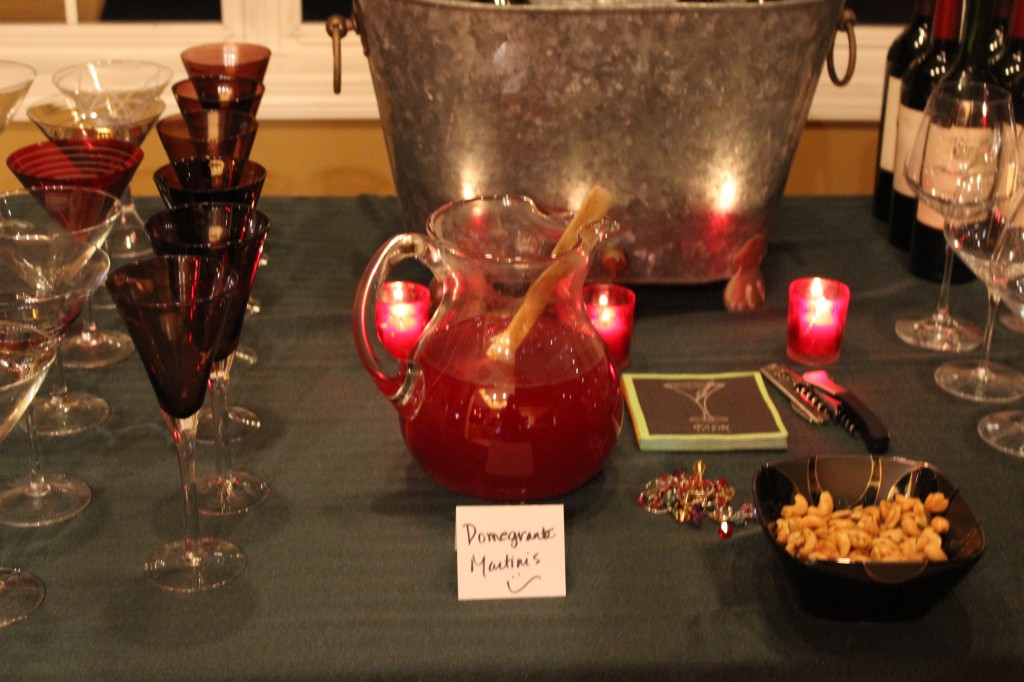 5).  Have a Self Service Bar.  The goal is to keep the bar simple:  Specialty Cocktail, Red & White Wine, Beer and Water.   I will usually move all my kitchen chairs to the porch and turn my kitchen table into the bar (as no matter what you do, everyone stays in the kitchen!).  I then make a large batch of the specialty cocktail, such as Pomegranate Martinis.  I have 2 large glass pitchers.  I will mix up the batch in the morning, put the martinis is the pitchers and place the pitchers in the freezer for the day.  They won't freeze but get really cold and will stay cold for a while.  I put a tablecloth on the table and add a nice tin cooler with ice on it, with bottles of water and white wine.  I line up the bottles of red wine and line up the martini glasses and wine glasses on the table.  On my porch I will keep the beer so it stays cold in the winter.
6).  Play good music!  Create a playlist that matches the theme of your party (or as in my case, get your friend Sean who always has the most rockin' best playlists to do it for you!).  The music makes it fun.
7).  Decorate for your Theme.  This can be as simple as having tropical cocktail napkins and umbrellas for the drinks if you are having the summer party, but little touches make things festive.
8).  Light a ton of votive candles.  The cheapest, best way to make your house look festive and amazing.  There is no such thing as too many votive candles.  Put them on your bar, your kitchen counters, your food buffet, everywhere.
9).  Set up a buffet for the appetizers & sweets.  I usually do this in my dining room.  Again, I will move the chairs out of the room, put a tablecloth on and set it up.  Save yourself the dishes and use cute paper cocktail napkins and plastic plates.  I do draw the line at the wine glasses, wine will always be in a glass (but I am a wine freak so that is up to you!) unless it is an outdoor party at my pool.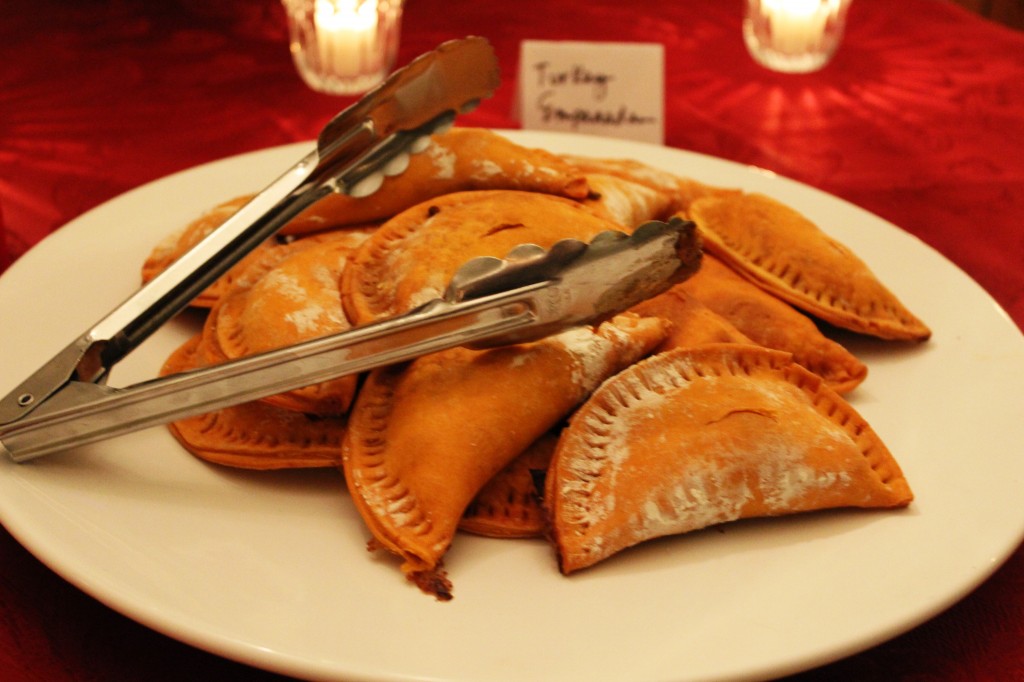 10).  Don't have a fashion crisis!  Figure out what you are wearing a week ahead. The last thing you want to do is run around frantic 10 minutes before people get there trying to figure out what to wear.   You want to wear something that makes you feel great and is comfortable.  Cute flats are your friend in this case.  I love beautiful heels too but you won't find me wearing them at a big cocktail party.
11).  Greet your guests with a big smile!  This is the single most important tip.  A happy host with a big smile is going to make your guests feel welcome and happy.  You've invited all of your favorite friends, you have done all this work to prepare, now enjoy yourself and have fun!  Tell them where to put their coats, where the bar is, where the food is, introduce them to people they haven't met, have a cocktail and party!