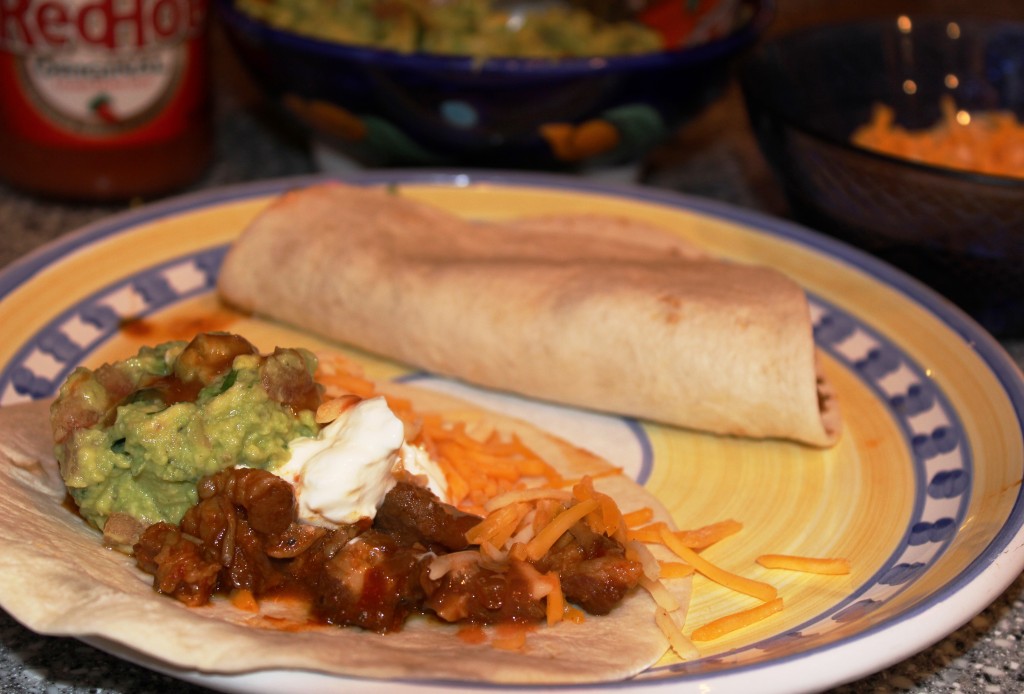 These tacos are soooo good!  You can make them as spicy or as mild as you want depending on how much of the seeds you keep.  Sometimes, I will add some chiptole pepper to it as well.  I usually make it a little on the milder side for my family and then just put a lot of hot sauce on it.
They are great for game day.  If we are having Football party, I like to make these and have all the fixing's laid out on the counter and then guests can just go make their own whenever they are hungry.  You need to keep things super casual on game day, can't risk missing a big play!  Enjoy and Go Pats!!!!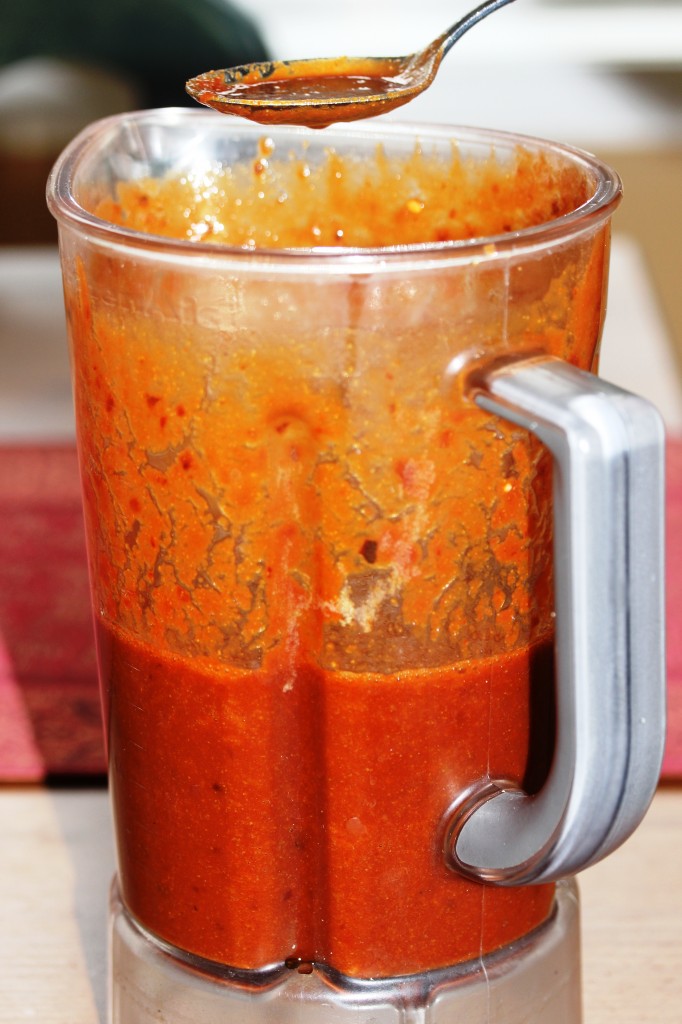 Slow Cooker Pork Adobada Tacos
Prep time:
Cook time:
Total time:
Ingredients
8 Dried New Mexico Chiles (or Ancho, or your choice)
½ Cup Cider Vinegar
2 Onions, chopped fine
5 Cloves of Garlic, chopped fine
1 Tbsp Cumin
1 Cup Chicken Stock
½ Cup Orange Juice
2 Tbsp Brown Sugar
2 Tbsp Tomato Paste
1 Tbsp Flour
3 Pounds Pork Butt
Salt & Pepper
Instructions
Wipe the chiles clean. If you don't like too much heat, crack them open and flow away the seeds. If you like it on the hotter side, keep some of the seeds.
Place the chilies in a saucepan with the vinegar and add enough water to cover the chiles. Bring to a boil and simmer for 20 minutes.
Chop the pork into bite size pieces and season well all over with salt & pepper. Add the pork to the Crockpot.
Add the onions to the crockpot.
To a blender add the cumin, stock, orange juice, brown sugar, tomato paste, and flour. Blend.
Now, add the chiles and 1 cup of the liguid from the cider/water mixture to the blender. Blend well and season with salt & pepper.
Stir the Sauce into the slow cooker and cook for 6-8 hours on low.
Serve with your favorite fixings. I use hot sauce, guacamole, cheese & sour cream.