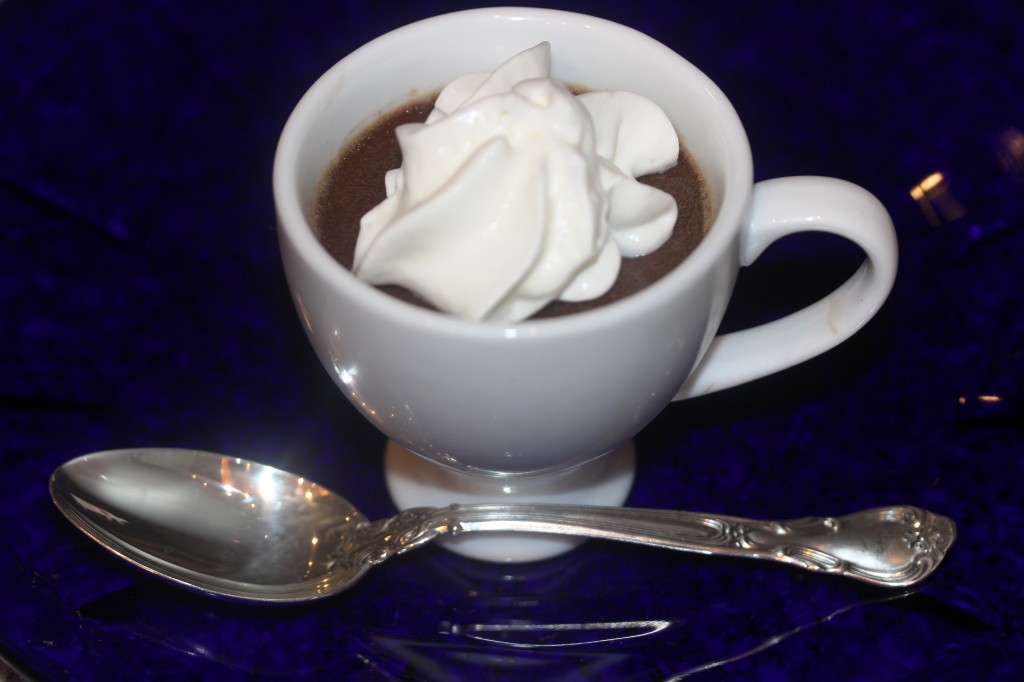 Where do I start with this?  What is a Pots de Creme?  It is a french dessert, that is a custard but I would describe it as "Ultimate Gourmet Pudding".  It can be made in many flavors but I have only had chocolate and that is so damn amazing, I have decided to just stick with that!
I always double this recipe.  They will stay good in the fridge for up to 3 days if they aren't eaten sooner.  Brian keeps a working inventory when I make these to make sure he gets his fair share, he is crazy for them!
ps……….they look elegant but are really soooooo simple to make.  You can make them the day before your party.  A must try!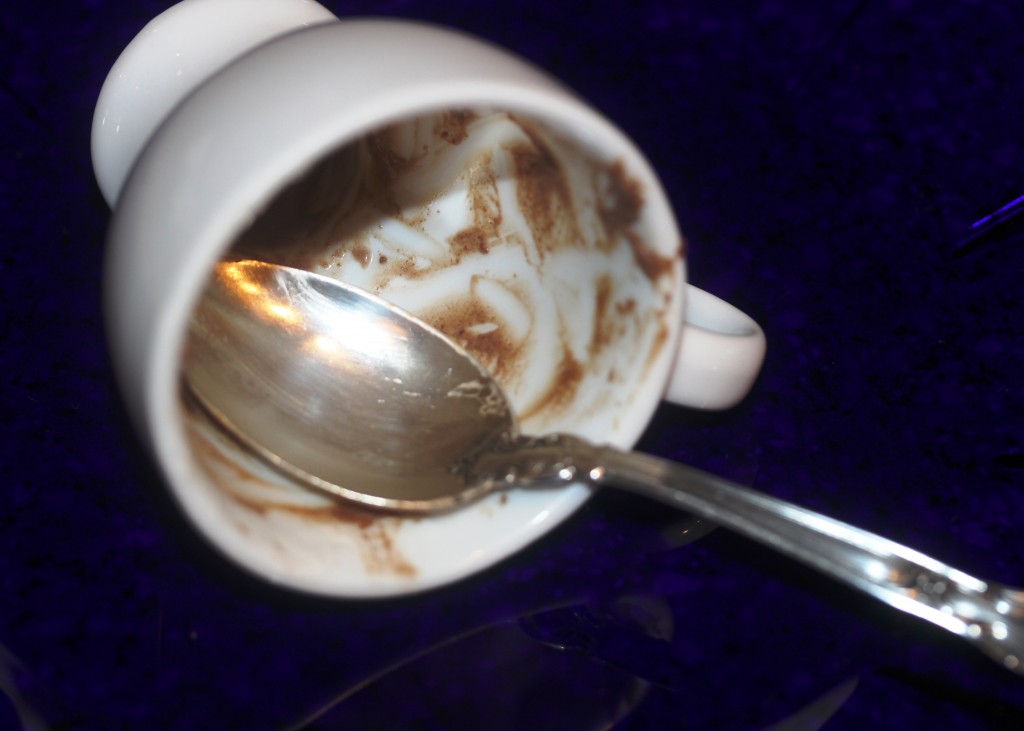 Chocolate Pots De Creme
Prep time:
Cook time:
Total time:
Ingredients
2 Cups Whipping Cream
4 Oz. Semisweet (or Bittersweet) Chocolate Chips
6 Egg Yolks
3 Tbsp Sugar
Instructions
Preheat oven to 325.
In a saucepan melt the cream and chocolate until it is smooth.
In a large mixing bowl, beat the eggs and sugar.
Slowly pour the chocolate mixture into the egg mixture, adding a litte at a time and whisking quickly. This will avoid scrambled eggs!
Pour the chocolate mixture into 6 cups and add to a lasagna type pan. Pour hot water into the pan, until it comes up to about halfway up the cups.
Bake in the oven for 20-25 minutes, until the top is set and the inside is still soft.
Remove from the water bath and chill in the refridgerator at least 2 hours.
Serve with whipped cream.
Can be stored in the refrigerator for up to 3 days.