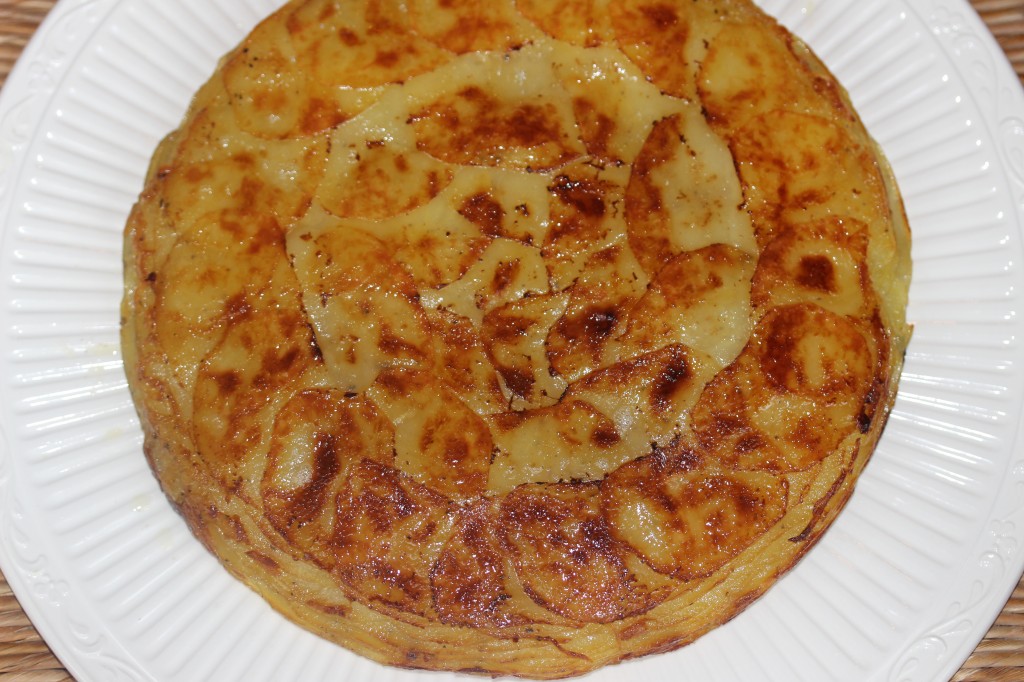 This is a very simple but complex dish.  Potatoes, butter salt & pepper.  It doesn't get much simpler than this.  The key is extremely thin layers of potato, butter, salt & pepper.  I can't quite explain how good these are, except to give you some evidence:  I made them Saturday night in the mini tins as you can see below.  I made them as a side with a fantastic filet mignon I got from the butcher.  Bill took one bite of the potatoes and declared they were the most amazing he has ever had in his whole life……..better than the best french fry, or the best au gratin or the best hash browns, or the best mashed potaotes…..I think you get the drill.
I then proceeded to make them again Sunday night to go with family dinner.  This was justified as I wanted a photo of when you make it whole and slice as well as the individual.  I got no arguments from Bill, as far as he was concerned, as long as he got to eat it again, he didn't care why!  Oh and Will and Bill fought for the leftovers for breakfast

This is a tad tedious to make.  You MUST use a mandolin or don't even bother, the thin layers are what makes this.  Pour yourself a glass of wine (after you have finished with the mandolin) and lovingly add the layers.  Trust me, it's worth it!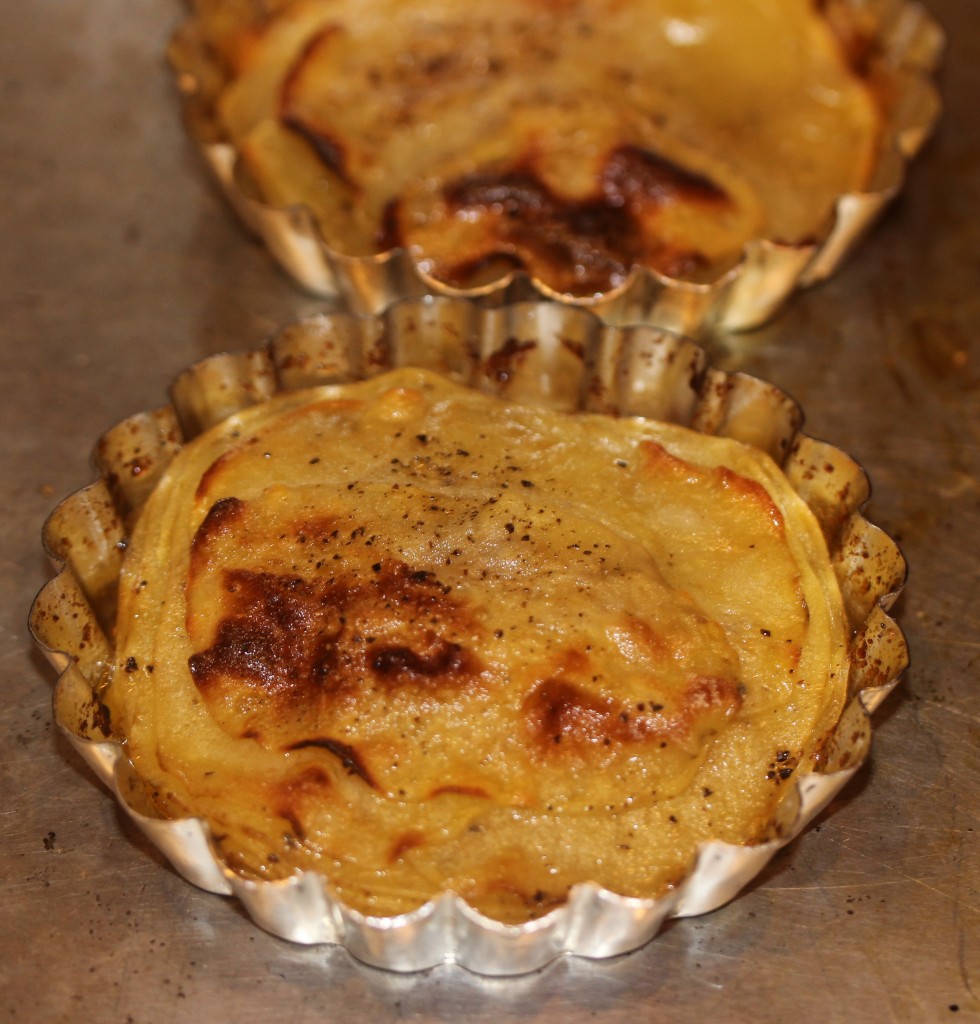 Continue reading Pommes Anna →