I love Pomegranate Martinis.  There are so many wonderful antioxidants in them, I find them a healthy cocktail

  Hey, they look really pretty and I serve them year as the featured cocktail for our Toys for Tots party.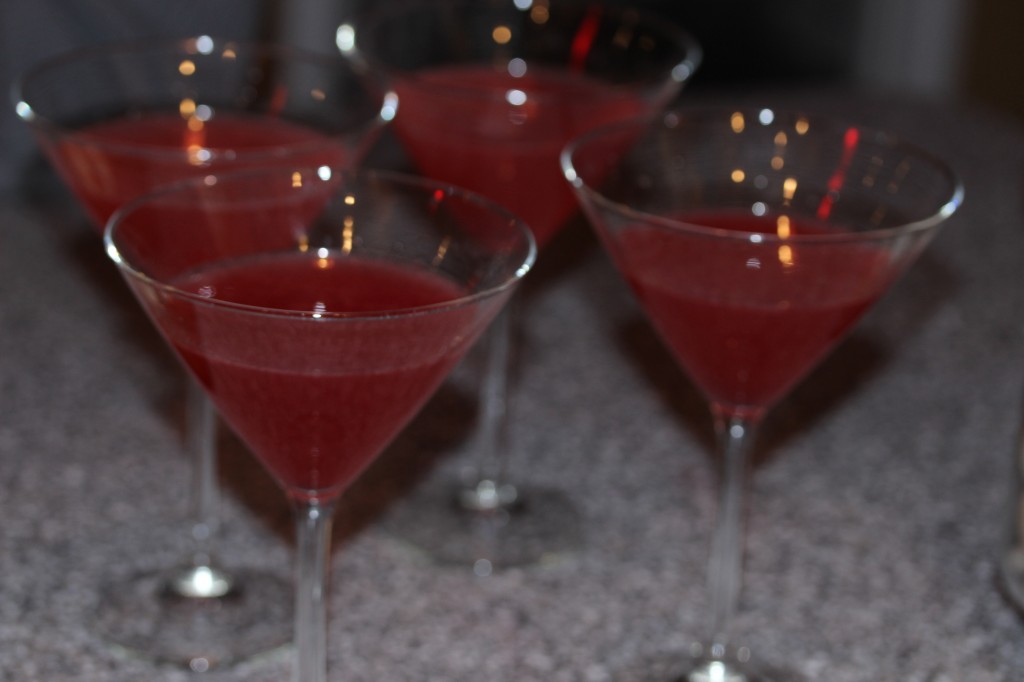 Pomegranate Martinis
Ingredients
Vodka
Cointreau
Pomegrante Juice
1 Lime
Ice
Cocktail Shaker
Instructions
Place ice in the cocktail shaker
Using a cockatil jigger, add 4 parts Vodka
Add 2 Parts Cointreau
Add Juice of 1 Lime
Add a healthy splash of Pomegranate juice (add more if you can't take the heat)
Shake well and pour into 2 martini glasses.