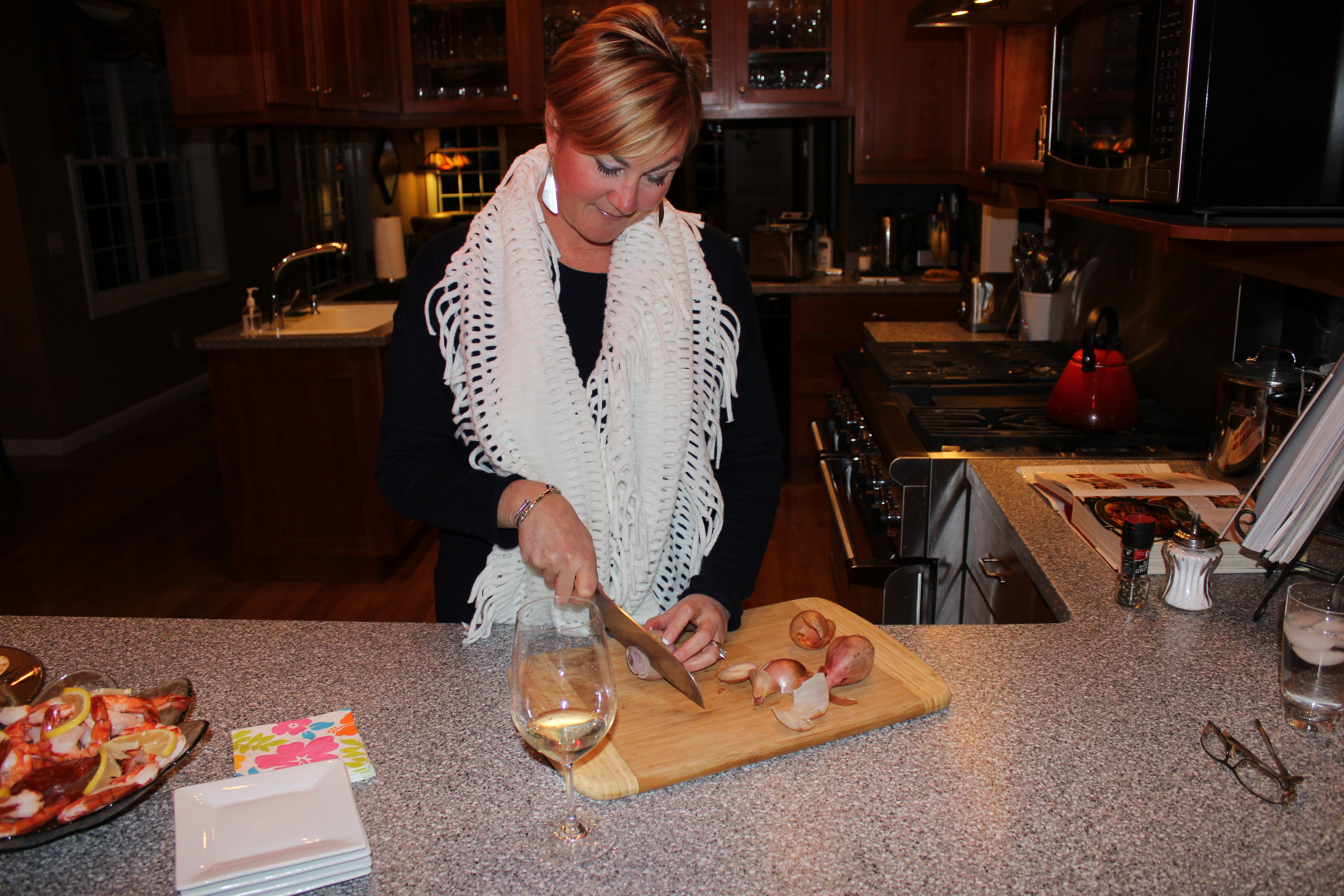 Cook:  I am a working Mom, home cook, runner and happy wife.  I am slightly obsessed with food and cooking!  My serious cooking journey started 17 years ago by accident in an effort to impress my now husband Bill.  I bought "In Julia's Kitchen with Master Chefs", picked out the Gordan Hamersly's Roast Chicken with Garlic and Lemon and went to work.  I was shocked when the finished product looked just like the picture but even more shocked when I tasted it.  That was the first restaurant quality dish I ever made and my complete obsession with cooking and learning began.
I never told my husband that I didn't really know how to cook like that until years later.  From that moment I taught myself, reading cookbooks, subscribing to Gourmet, Food & Wine, Bon Appetit, Cooking Light, whatever I could get my hands on.  The obsession has continued, I never get tired of learning.
Eat:  Bill and I love to entertain,  we love all kinds of parties, big gatherings, small groups, cookouts, football parties, fancy sit down dinner parties, you name it, we've hosted it and had a great time doing it.  There is no better way to spend your time than eating good food, drinking good wine and sharing laughs with friends and family!
Run:  Have you heard the expression "Running is Cheaper than Therapy"?  Yup, pretty much sums up running and working out for me.  I love to run, cycle, spin, swim, do DVD's yoga & long walks with Buddy.  I feel young and alive when I work out and do something almost every day.  ps……..good thing I am able to burn some calories after eating all the good food!  1 mile run =  1 glass of wine

julie