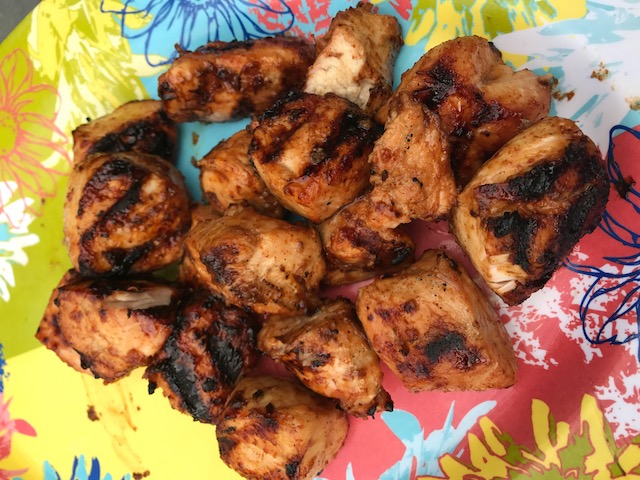 Everyone grills steak, chicken and pork.  Grilled turkey tips are a nice change.  This marinade/glaze is great on pork and chicken too!

Horseradish Maple Glaze Turkey Tips
Prep time:
Cook time:
Total time:
Ingredients
2 Pounds Turkey Tenderloin cut into 1 inch pieces
1½ cups maple syrup
¼ cup prepared horseradish
1 Tbsp Dijon mustard
1 Tbsp ancho chile powder
2 Tbsp olive oil
Instructions
Combine maple syrup, horseradish, mustard and chile powder. Mix well and season to taste with salt and pepper.
Put the turkey tips in a ziplock bag. Add ½ of the glaze to the bag and add the olive oil. Seal bag and shake well. Marinate for at least 30 minutes and up to 4 hours.
Heat a grill on high. Add the tips and brush with the remaining glaze as you cook the tips.