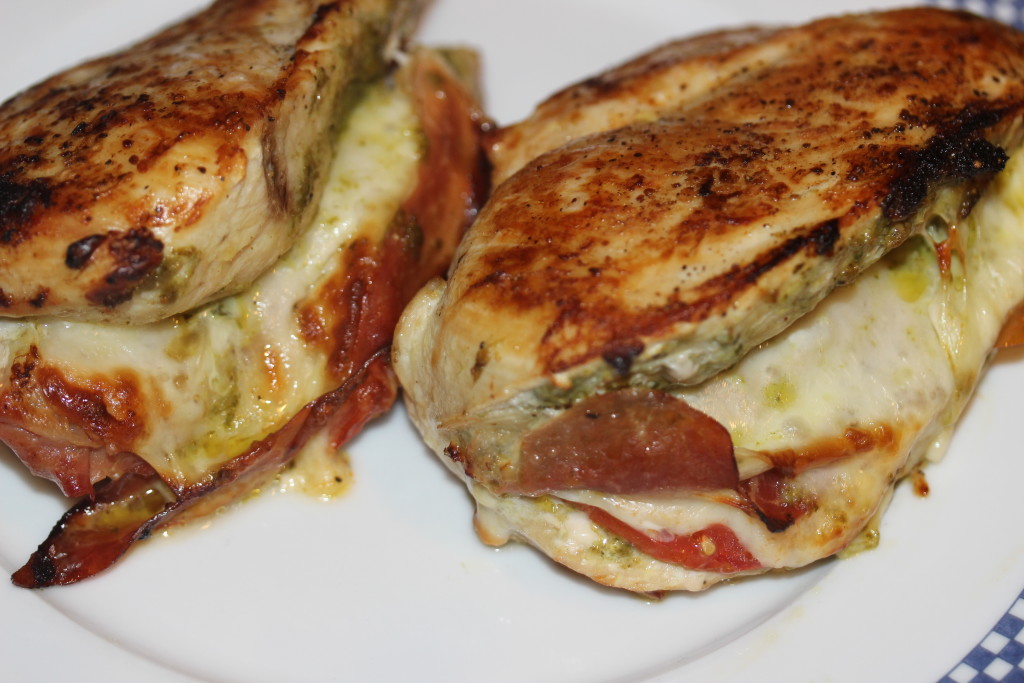 Caprese Chicken
Prep time:
Cook time:
Total time:
Ingredients
2 Boneless, skinless chicken breast
2 Slices Provolone
2 Slices Proscuitto
2 Tbsp pesto
1 Tomato sliced thin, seasoned with salt & pepper
Olive oil
Instructions
Heat the oven to 350.
Slice the chicken breast vertical to form a "book", fold open.
Spread the pesto on the chicken.
Add the prosciutto, then the tomatoes, then the provolone.
Fold the chicken back together (close the book) and season well on both sides with salt & pepper.
Heat a non stick pan and coat the pan with olive oil.
Cook the chicken on both sides for 5 minutes until golden brown. Place the chicken on a cookie sheet and finish in the oven for 10-15 more minutes until chicken is cooked through.