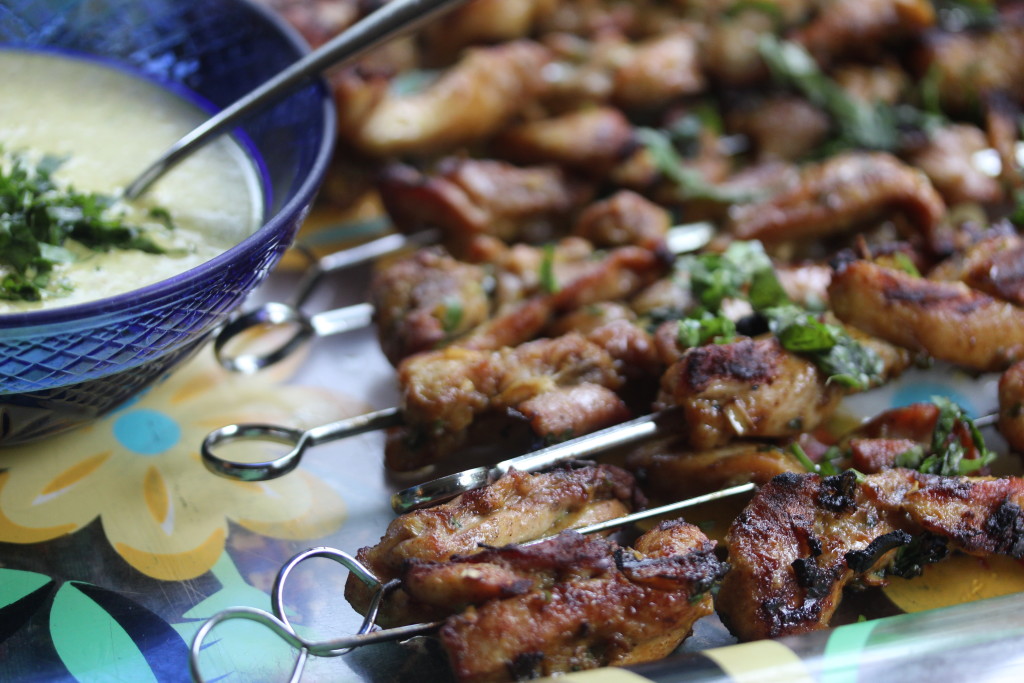 Curry Dipping Sauce
Prep time:
Cook time:
Total time:
Ingredients
1 Tbsp canola oil
½ Cup finely chopped onion
2 Tbsp curry powder
½ cup plain yogurt
½ cup unsweetened coconut milk
2 tsp honey
Zest of one lime and juice of one lime
1 garlic clove minced
¼ tsp cayenne
Instructions
Heat the oil in a skillet, add the onion and cook for 5 minutes.
Add the curry power and season with salt & pepper, cook for 1 minute.
Scrape the mixture into a food processor and add the rest of the ingredients. Puree until smooth.
Taste for seasoning.