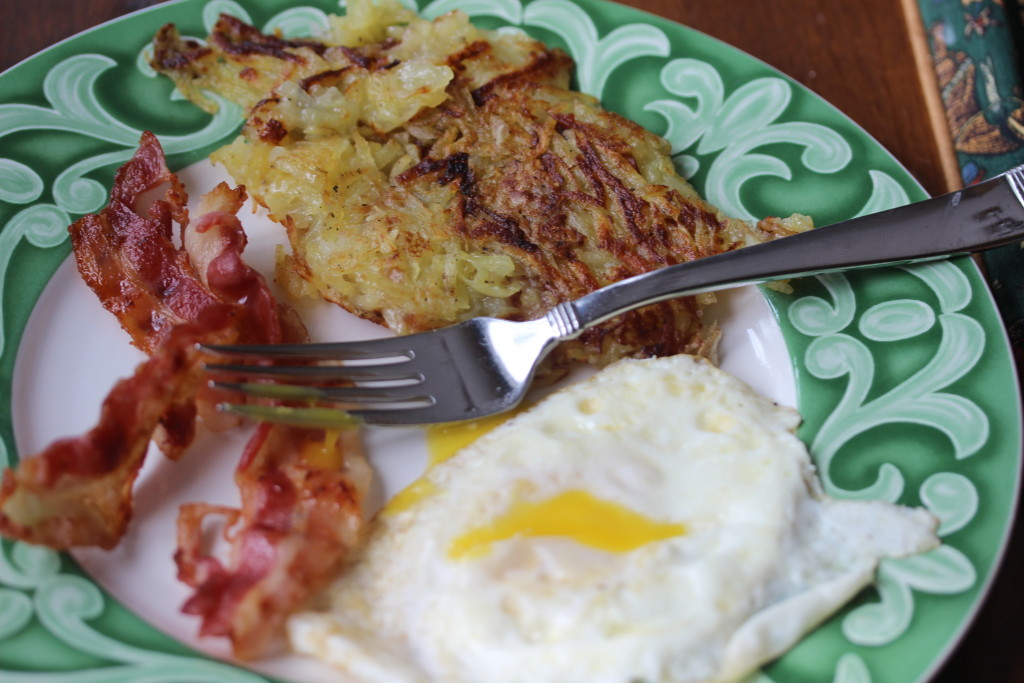 These are Bill's absolute favorite for a Sunday morning.  I have made these so many times, I could make them in my sleep with my hands tied behind my back!  Ok, maybe not.  They are super easy to make and so delicious.  DO NOT try to cheat by buying pre-shredded frozen potatoes.  They are not even worth making.  Don't bother.  Try these instead

Shredded Breakfast Potatoes
Prep time:
Cook time:
Total time:
Ingredients
4 Yukon Gold potatoes, peeled and grated (I use the food processor but you can use a hand grater)
2 Tbsp Unsalted Butter
2 Tbsp finely chopped onion
Instructions
Mix the onion with the potatoes in a bowl, salt and pepper to taste.
Heat a non stick pan and add 1 Tbsp of butter.
Add the potatoes to the pan and flatten them out so they cover the whole pan. Press down with spatula to make sure they are even. Turn the heat to medium and cook for 7 minutes or until the bottom starts to get golden brown.
Flip the potatoes and add the second Tbsp of butter. Cook for about 5-10 more minutes until potatoes are cooked through and golden brown on both sides.