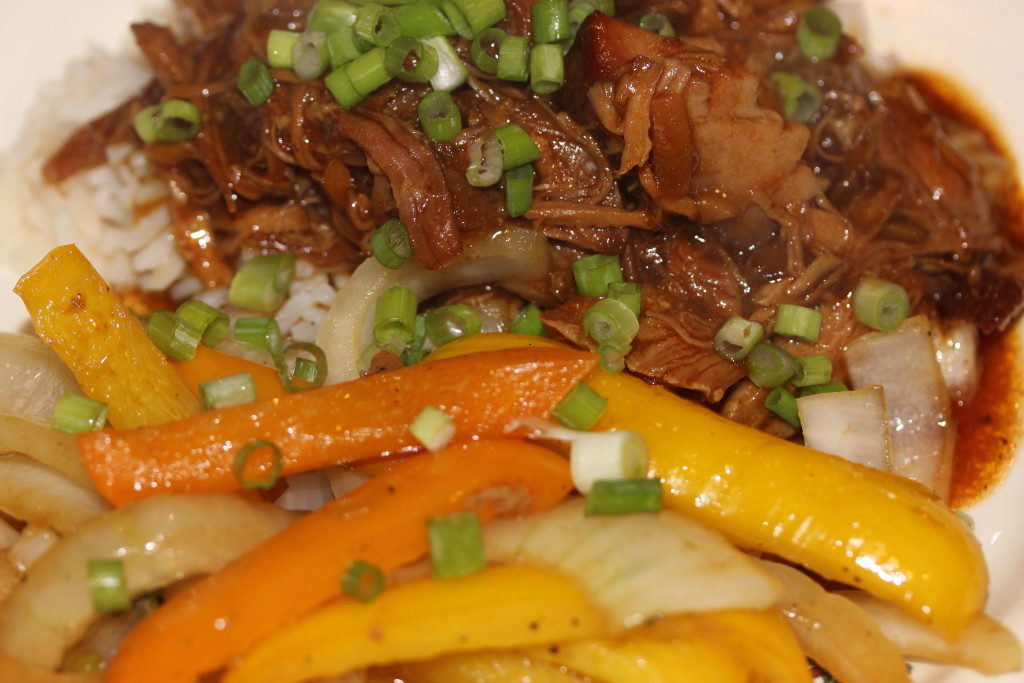 Char Siu Pork is Chinese Barbeque.  Although there is a little ketchup in the recipe, this is not American BBQ.  The soy, hoisin, ginger and 5 spice give it a savory Asian flavor.  This is super easy to make and so delicious.  Serve with the shredded pork on top of your favorite rice and some stir fry veggies on the side.  Leftovers are great in a egg roll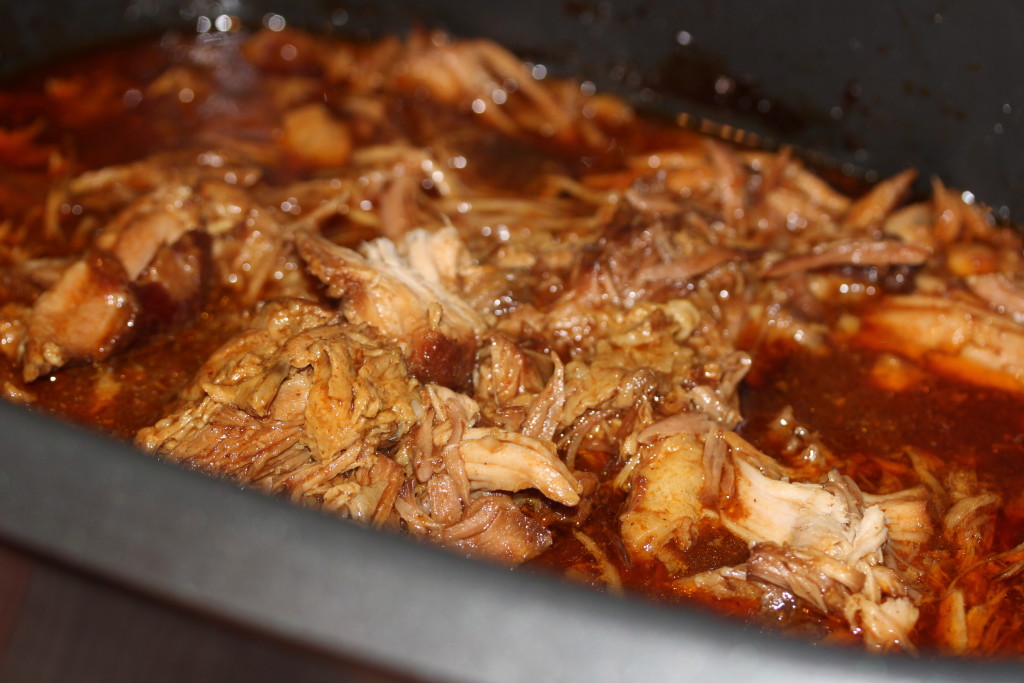 Slow Cooker Char Sui Pork
Prep time:
Cook time:
Total time:
Ingredients
½ Cup Soy Sauce
½ Cup Hoisin Sauce
⅓ Cup Ketchup
⅓ Cup Honey
2 Tbsp minced garlic
2 Tbsp minced fresh ginger
2 tsp dark sesame oil
1 tsp Chinese five spice powder
3-4 Pound Pork Butt
2 Tbsp Cornstarch
Chopped Scallions for serving.
Instructions
Mix soy sauce through five spice powder well in a bowl.
Season the pork roast with salt and pepper.
Add the roast to the crockpot.
Pour the sauce mixture on top of the roast in the crockpot.
Cover and cook on low for 8 hours or on high for 4 hours. Every hour or two, turn the roast over.
Minutes before you are ready to eat, shred the pork. At this point it will be falling apart and very easy to shred.
Mix the cornstarch in a small bowl with 2 Tbsp of water. Pour the cornstarch mixture into the crockpot and stir well into the sauce. Turn the heat to high (or on simmer if you have that option) so that the cornstarch can slightly thicken the sauce.
Serve with the scallions to garnish.