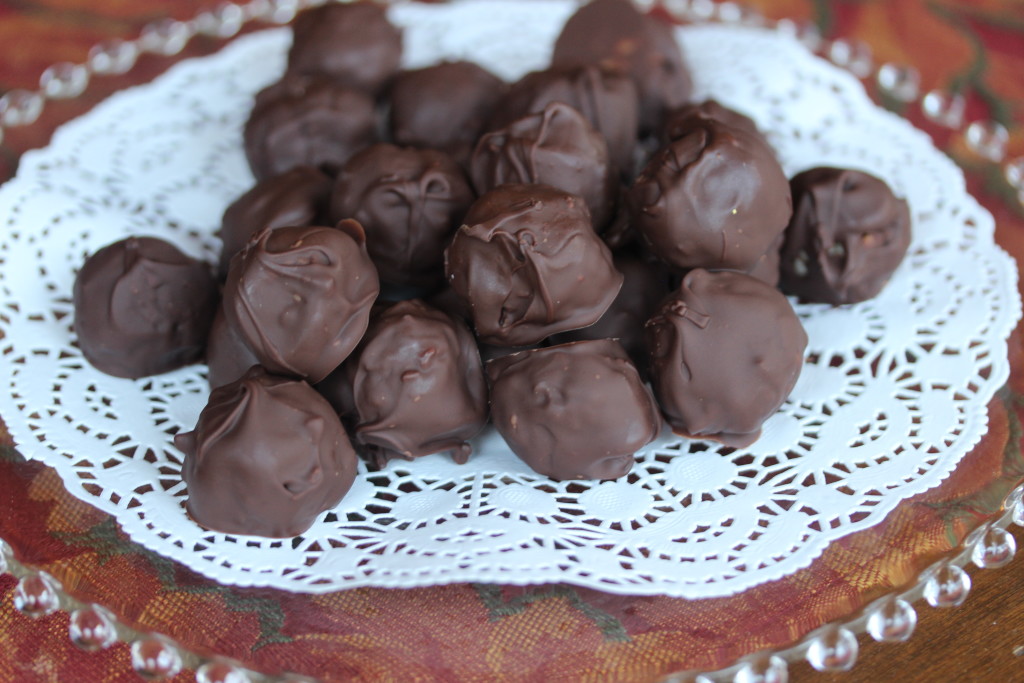 Gourmet Almond joys.  Easy & Delicious!

Bon Bons
Ingredients
2⅔ cups (7 ounces) flaked coconut
½ cup sweetened condensed milk
⅔ cup confectioners' sugar
¼ cup sliced almonds, finely chopped
2 tablespoons unsalted butter, at room temperature
¼ teaspoon pure vanilla extract
12 ounces semisweet chocolate, coarsely chopped (or use morsels)
Instructions
In a large bowl, combine the coconut, condensed milk, sugar, almonds, butter and vanilla extract. Mix well. Put the bowl in the refrigerator for at least 30 minutes to chill the filling.
Roll about a teaspoon of the mixture into a tiny ball and place on a cookie sheet lined with wax or parchment paper. Chill the cookie sheet for at least 60 minutes (can be done 1 day ahead), you want to make sure they are chilled solid before you dip them in the chocolate.
Line a cookie sheet with parchment or wax paper. Melt the chocolate in a double boiler until it is smooth.
One at a time, dip the coconut ball in chocolate, I use a tablespoon to do it, flip the ball around until it is coated on all sides and place on the prepared cookie sheet.
Chill the dipped bon bons for at least 30 minutes in the refrigerator. Bon bons will stay good for one week at room temperature but I suggest storing them in the refrigerator. I store them in a ziplock bag in the freezer for up to 2 months.