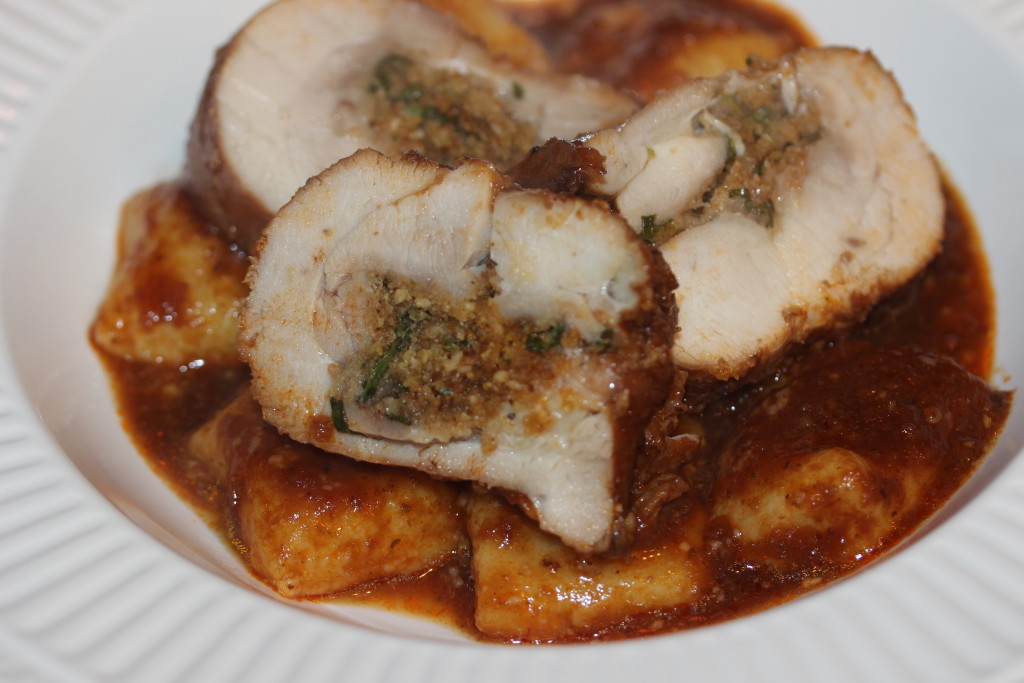 These were the best gnocchi I ever had.  Seriously, the BEST.  So light and delicious.  I served it with Chicken Braciole and it was AMAZING.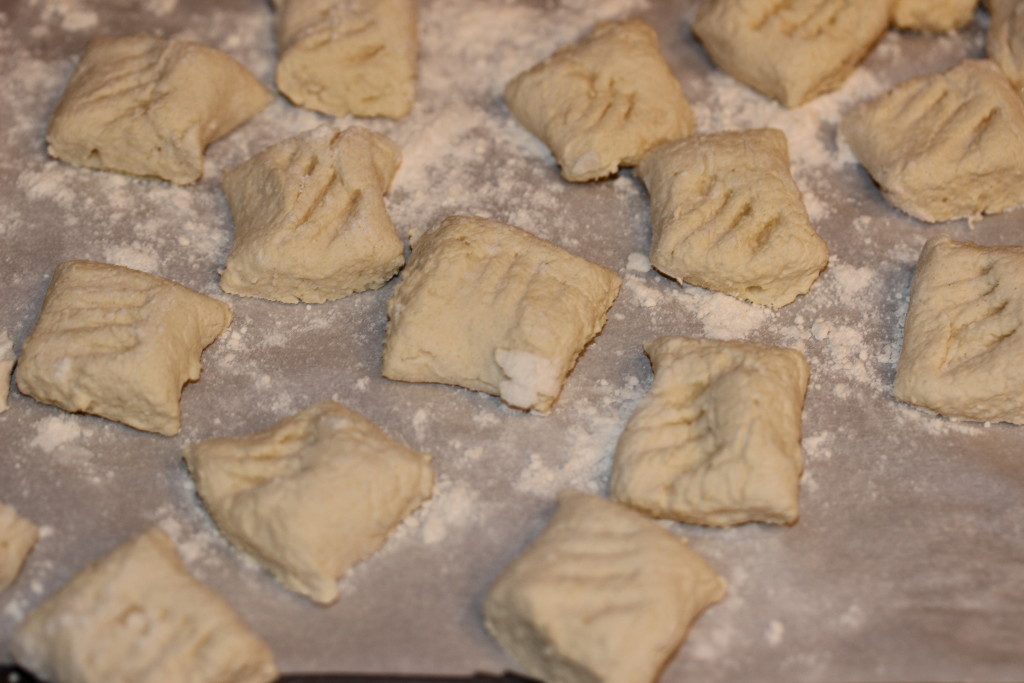 Cheese Gnocchi
Prep time:
Cook time:
Total time:
Ingredients
2 cups ricotta, drained
½ cup grated parmesan
1½ Tbsp olive oil
1 tsp kosher salt
2 eggs, beaten
2 cups flour
Instructions
Add the ricotta, parmesan, olive oil, salt and eggs to a bowl. Mix with a spatula. Add the flour ½ cup at a time, mixing the flour each time. You may need to add a little extra flour if it's too moist. Work the dough into a ball.
Put a sheet of parchment paper on a cookie sheet. Sprinkle with flour.
Put ½ cup flour on a work space.
Cut the dough into 1 quarter.
Roll the dough into a log about 1 inch wide. Cut the gnocchi one inch long.
Put the gnocchi on the cookie sheet. Refrigerate for at least 30 minutes. Can be frozen on the cookie sheet and then placed in a freezer proof ziplock bag for later use.
Boil a large pot of water. Add the gnocchi, one at a time. The gnocchi are done when they float.
Either mix them with your favorite sauce and serve right away, or if you would like to add a little texture, cook them in a little olive oil in a pan for 2-3 minutes.