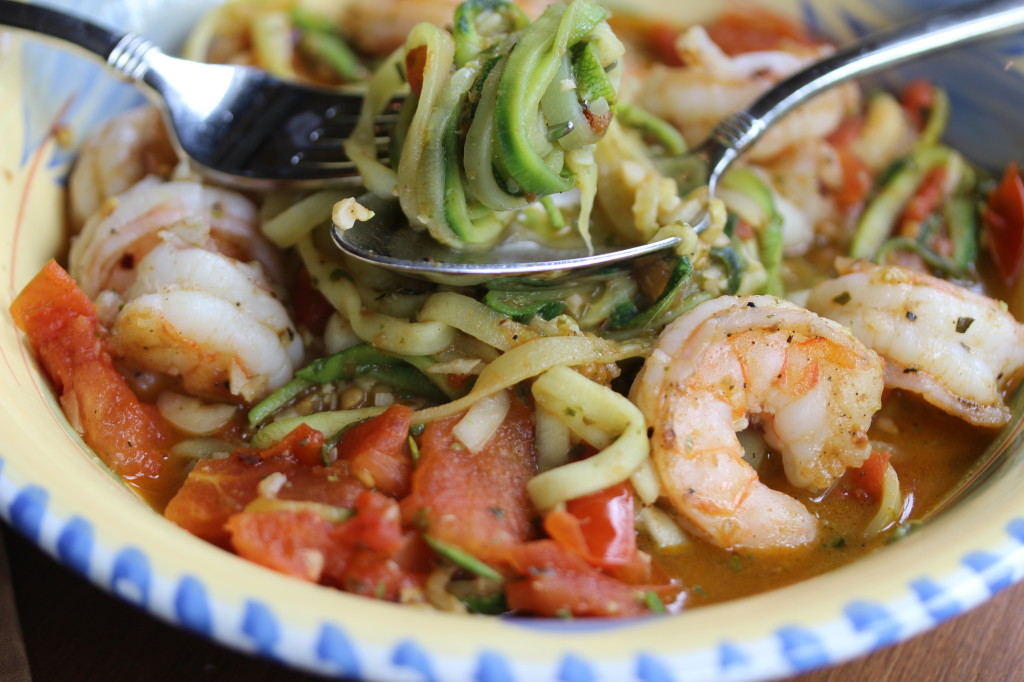 There are these really cool tools out there that can make vegetables in the shape of noodles and then you can pretend you are eating pasta~!  Look, when I really want a bowl of pasta I am going with the good stuff, Dececco from Italy.
However, I do LOVE zucchini and all the fresh summer produce so last year I thought it would be fun to make zucchini spaghetti with my Veggetti.  You can get the Veggetti for under $15 and it is absolutely great.  You can use it for zucchini and carrots.  I am also going to try it on cucumber to make a cool cuke salad.  These are 2 settings, one that makes thicker noodle shapes and one that makes thinner, so you just need to try them out and see what you prefer.  The trick is to not over cook the zucchini in this case or it will lose the pasta-like look and you won't be able to twirl it around your fork (you know when you are eating clean and trying to pretend you are actually eating pasta!  lol).
This recipe is super delish (21 day fix and Paleo approved!) and fast to make.  Give it a whirl!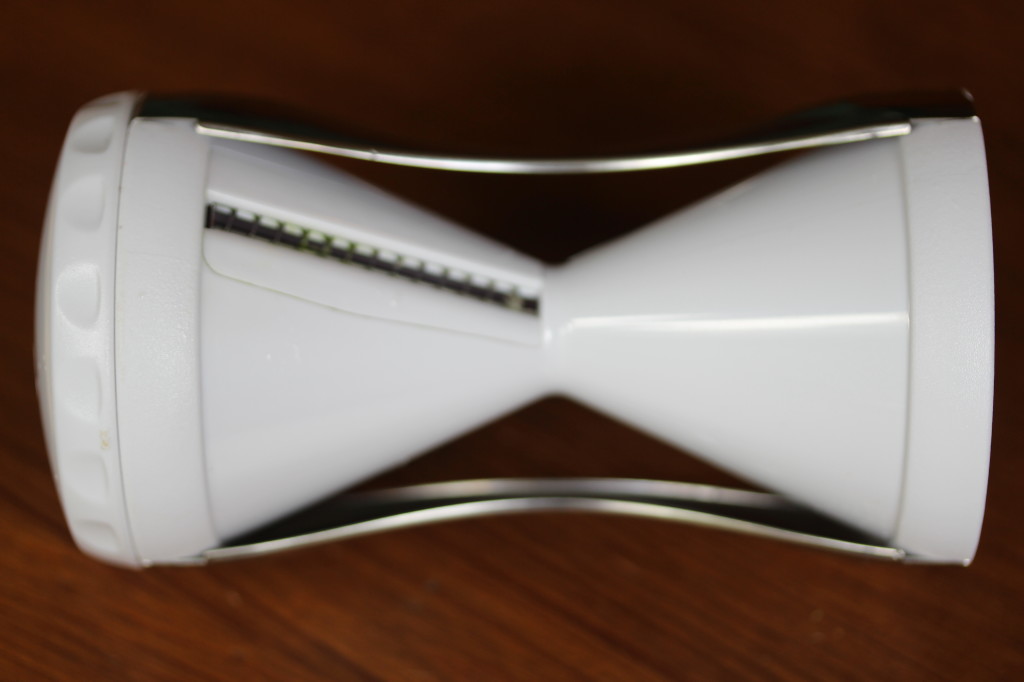 Zucchini Shrimp Scampi
Prep time:
Cook time:
Total time:
Ingredients
1 Pound Shrimp, uncooked
1 Tbsp Olive oil
2 Tbsp finely chopped garlic
4 Small-Medium Zucchini, cut into noodles with Veggetti or similar tool
1 Small onion diced
3 Tomatoes, chopped fine
1 Tsp crushed red pepper
1 Tsp dried oregano
1 Tbsp pesto (optional)
Grated parmesan or Romano for serving
Instructions
Heat a non stick skillet to high and add the olive oil.
Dry off the shrimp, add to the pan. Salt & Pepper the shrimp. Cook for 2 minutes. Add the garlic, stir the shrimp well, cook for 1 more minute and remove shrimp from pan (should be slightly undercooked, you will finish later).
To the pan add the onion, red pepper flakes and oregano. Cook for 4 minutes.
Add the tomatoes, salt and pepper to taste and cook for 3-4 more minutes until they start to cook down and release their juices.
Add the zucchini to the mixture. Stir well. Cook for 3 minutes.
Add the reserved shrimp and garlic mixture. Stir well and add more salt and pepper if needed. You just want to finish cooking the shrimp here, 2-3 more minutes.
Add the pesto and mix well if using.
Serve with grated romano or parmesan.