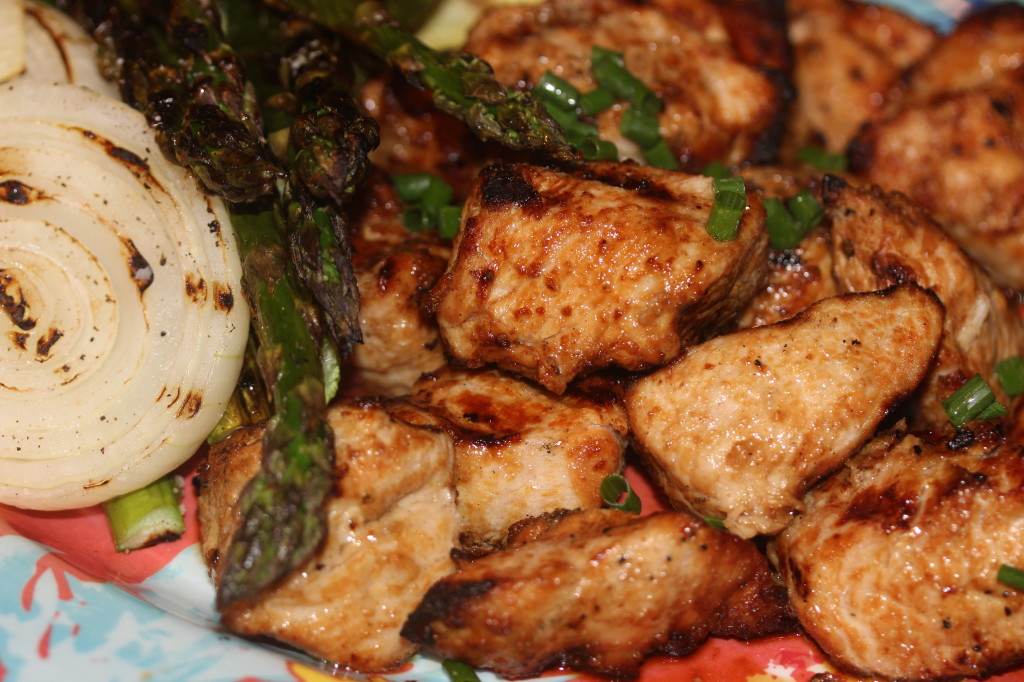 Chicken, check.  Steak, check.  Pork, check.  Looking for something different to grill?  Steakhouse marinated turkey tips!  Super healthy, delicious and easy!

Steakhouse Turkey Tips
Prep time:
Cook time:
Total time:
Ingredients
1-2 pounds turkey tenderloin
Instructions
Cut the turkey tenderloin into 1-2 inch tips. The smaller the tips are the faster they will grill and the more flavor the marinade will give them.
Place the tips and ½ of the steakhouse marinade recipe in a ziplock bag and marinate for a minimum of 30 minutes, up to 8 hours.
Bring the tips to room temperature 30 minutes before grilling.
Heat grill to high and cook tips until cooked thru, about 15 minutes. Let rest for 5 minutes and serve.