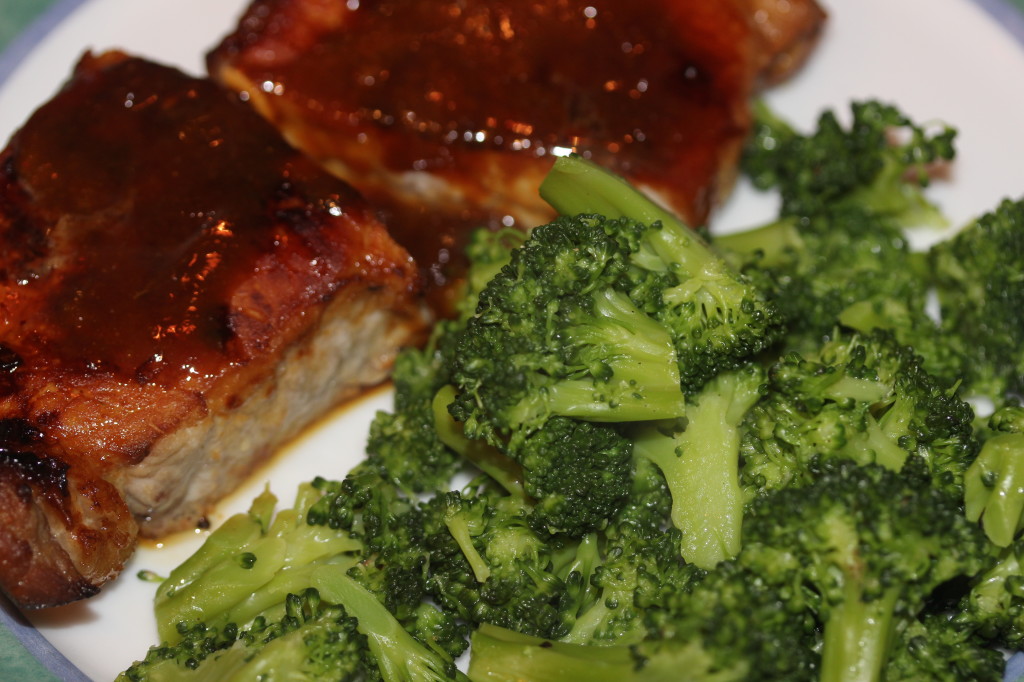 I am always looking for a tasty, fast, healthy weeknight dinner.  Here is a new one I tried that is definitely going to be on the rotation.  I cooked the chops on the stove top but they will also be getting the grill treatment…………well as soon as my grill is no longer buried in snow which could be May based on this winter!

Orange Glazed Pork Chops
Prep time:
Cook time:
Total time:
Ingredients
4 Pork chops
½ cup molasses
½ cup orange juice concentrate
2 Tbsp apple cider vinegar
2 Tbsp dijon mustard
½ tsp garlic powder
1 tsp salt
1 Tbsp soy sauce
2 Tbsp olive oil
Instructions
Make the marinade. Put molasses thru salt in a bowl, mix well and then pour the marinade into a ziplock bag with the pork chops. Seal bag tightly and then shake until the chops are fully covered with the marinade. Marinate for 2 hours.
Remove marinade from bag into a small saucepan and simmer on low for 10 minutes. Season to taste.
Meanwhile, cook the pork chops. Pat the pork chops dry, and season with salt and pepper. Heat a non stick pan on high, add the oil and the pork chops. Cook on one side for 5 minutes, flip and continue to cook until pork chops are done, 5-7 more minutes.
Serve with the reduce sauce.
Note: Pork chops may be grilled as well.