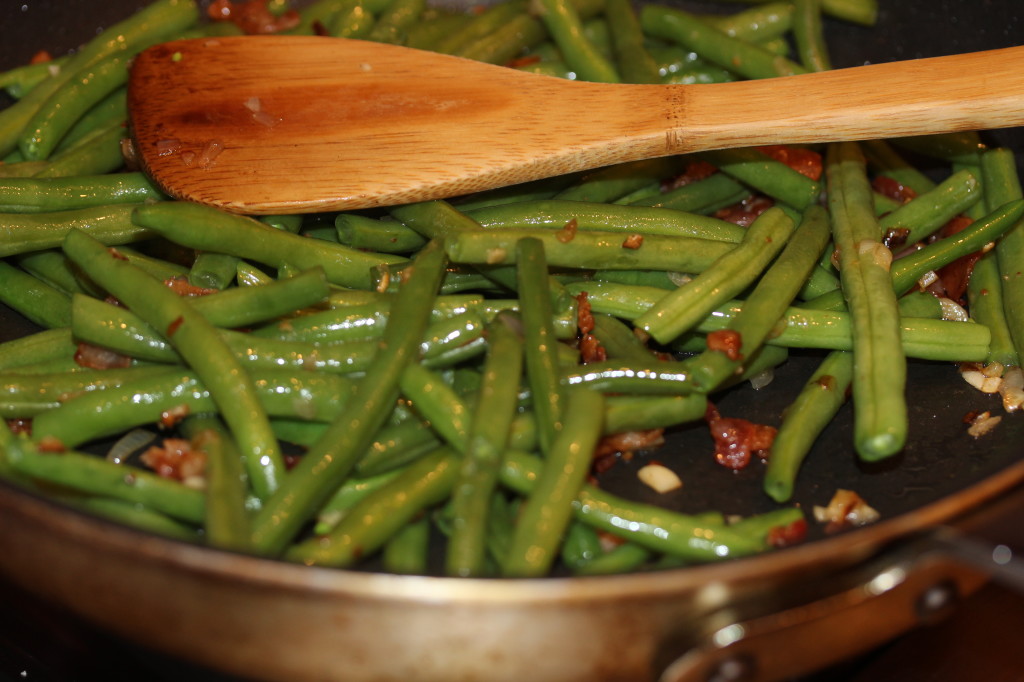 I love green beans and they are great just boiled with a little butter and salt & pepper.  However, adding bacon and shallots tastes pretty good too

Green Beans with Shallots & Bacon
Prep time:
Cook time:
Total time:
Ingredients
2½ pounds green beans, trimmed, cut into 2-inch pieces
8 bacon slices, thinly sliced crosswise
3 tablespoons butter
⅔ cup finely chopped shallots (about 4 large)
Instructions
Bring of pot of water to boil and cook the green beans for 5 minutes (or longer if you don't like them too crisp.
Meanwhile, cook the bacon in a saute pan. Remove the bacon and discard all but 2 Tbsp of bacon fat. Add butter and shallots to skillet with remaining bacon fat and saute on low for 4 minutes until shallots are cooked.
Add green beans and bacon back to the pan, season with salt & pepper.