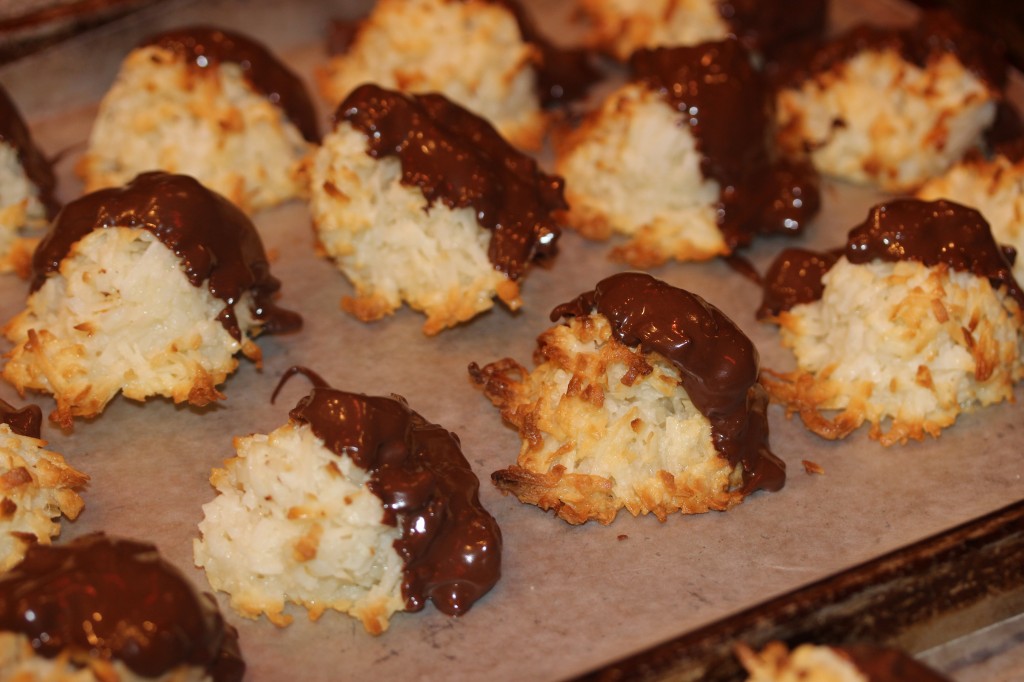 I am not a big baker but these are definitely one of my go to's.  Easy to make, beautiful to look at and delicious. Did I mention they are Gluten Free?  Yup!
I am a big fan of Ina Garten, of Barefoot Contessa fame.  I've got about 5 of her cookbooks and this one is from Barefoot Contessa Family Style.  The cookies are absolutely delicious as is, or you can dip them in melted chocolate if you want to make them a little more delicious!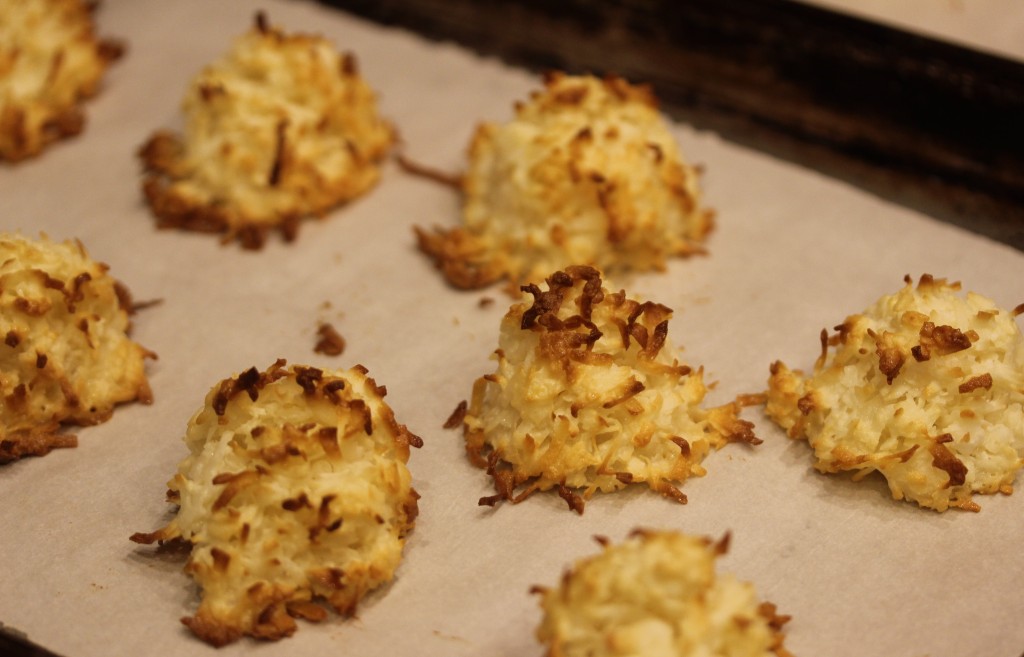 Macaroons
Prep time:
Cook time:
Total time:
Ingredients
14 Oz. sweetened shredded coconut
14 Oz. sweetened condensed milk
1 Tsp pure vanilla extract
2 Extra large egg whites at room temperature
¼ tsp kosher salt
12 Oz. semi sweet chocolate chips, optional
Instructions
Heat oven to 325.
Line cookie sheets with parchment paper.
In a large bowl, mix the coconut, condensed milk and vanilla extract.
In a mixer, beat the egg whites and salt until they form stiff peaks.
Carefully fold the egg whites into coconut mixture.
Using a 1¾ inch ice cream spoon (or 2 tsp) drop the cookie mixture onto the cookie sheet. Depending on the size of your cookie sheet, you will be able to fit 8-12 cookies on each sheet.
Bake in the oven for 25-30 minutes until they start to color a golden brown. To ensure even cooking, it is helpful to switch the trays from the top to bottom shelves half way thru.
Cool for one hour.
If dipping in chocolate:
Line 2 cookie sheets with wax paper.
Heat chocolate chips in a double burner until the chocolate is perfectly smooth.
Dip ⅓ of the cookie into the chocolate. Tap the cookie to get rid of any excess chocolate. Place the dipped cookies on the wax paper. Once all the cookies are dipped, put the cookie sheets in the refrigerator for one hour to set.
Cookies can be stored in a ziplock or air tight container for up to 2 months in the freezer.