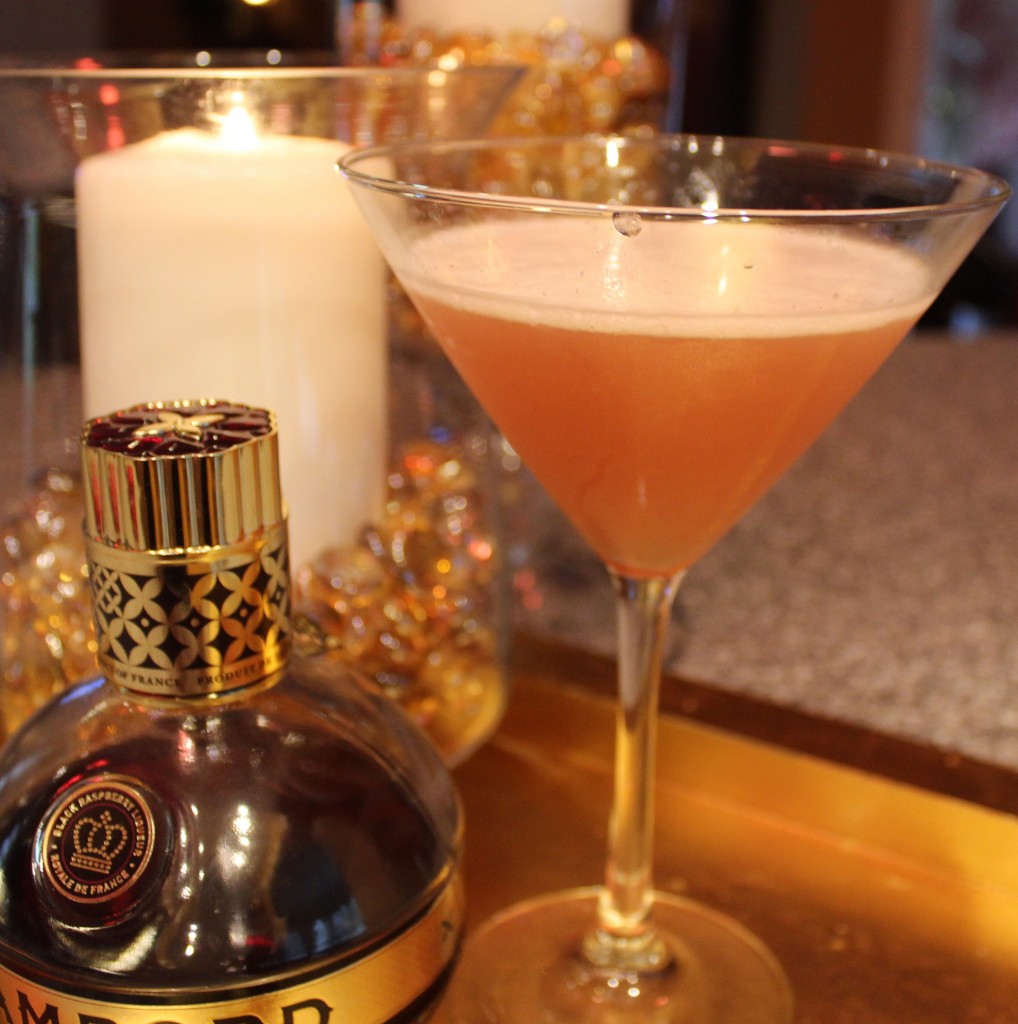 This is my version of a great cocktail I first had at Baldwin's in Manchester, NH.  Sadly Baldwin's has since closed but at least I can make this any time I want.  Pretty and delicious.  I don't like it very sweet which is why you see the 4/1 ratio of vodka to chambord.  Warning if you order this in a bar, the ratio will be closer to 2/2 vodka and chambord and a lot sweeter, so if you like this one, just make sure you tell the bartender "just a splash" of chambord.

French Martini
Ingredients
4 Jiggers of your favorite vodka
1 Jigger of chambord
3 oz. Pineapple juice (half of the small cans)
Ice
Instructions
Add the vodka, chambord and pineapple juice to a large cocktail shaker.
Fill the shaker to the rim with ice.
Shake vigorously for 1 minute and strain into 2 martini glasses.