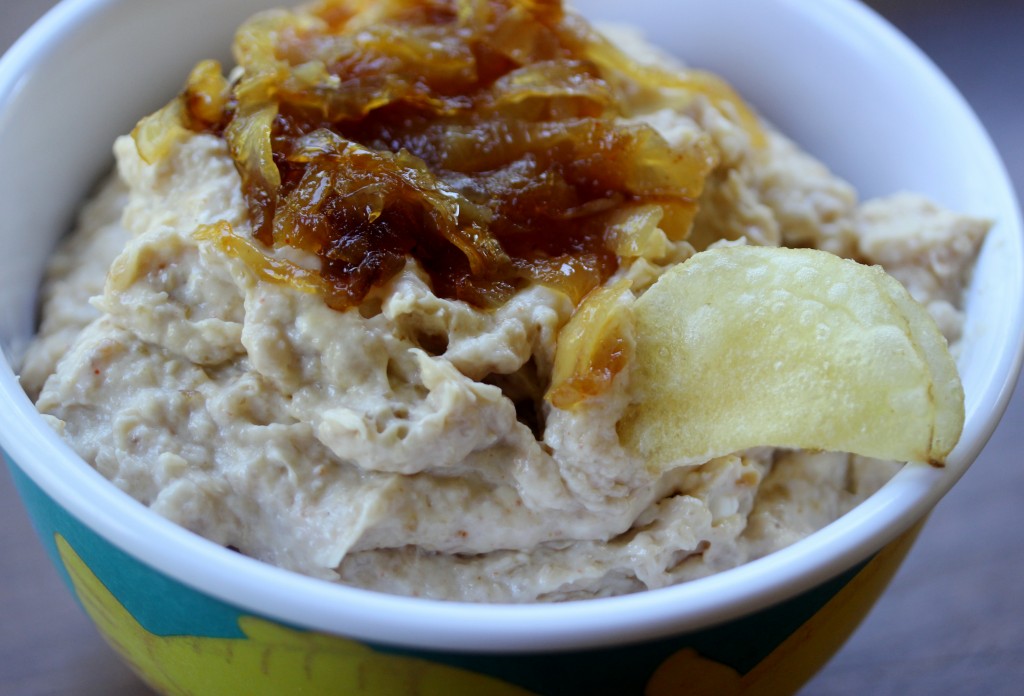 This is not the packaged dip you buy next to the chips.  No sir.  This is also not the dip you make by stirring an onion dip soup package into sour cream.  Folks, this is the REAL deal.  Sweet carmelized onions that you have to patiently carmelize for 45 minutes.  Add mayo, sour cream and cream cheese (creamy trifecta?) process, then dip delicious kettle cooked chips into this crazy good dip………..omg.
I made this for a cookout the other day.  Make sure you serve it a room temp.  If I take it out of the fridge, I will take the chill off in the microwave.  So, back to my story.  I did a lot of socializing at my cookout and only had a couple of chips/dip.  I made sure to save the leftovers and the next day, I had a little chip and dip as an appetizer for lunch and then a little chip and dip as an appetizer for dinner……yup.  Don't even want to know if I needed a 5 mile run to work off the chip/dip.  So after I was done I threw the rest out in the garbage and then put stuff on top of it (ever see that scene in Sex in the City?).  I had to throw it out or I would have eaten every last drop!  It's that good.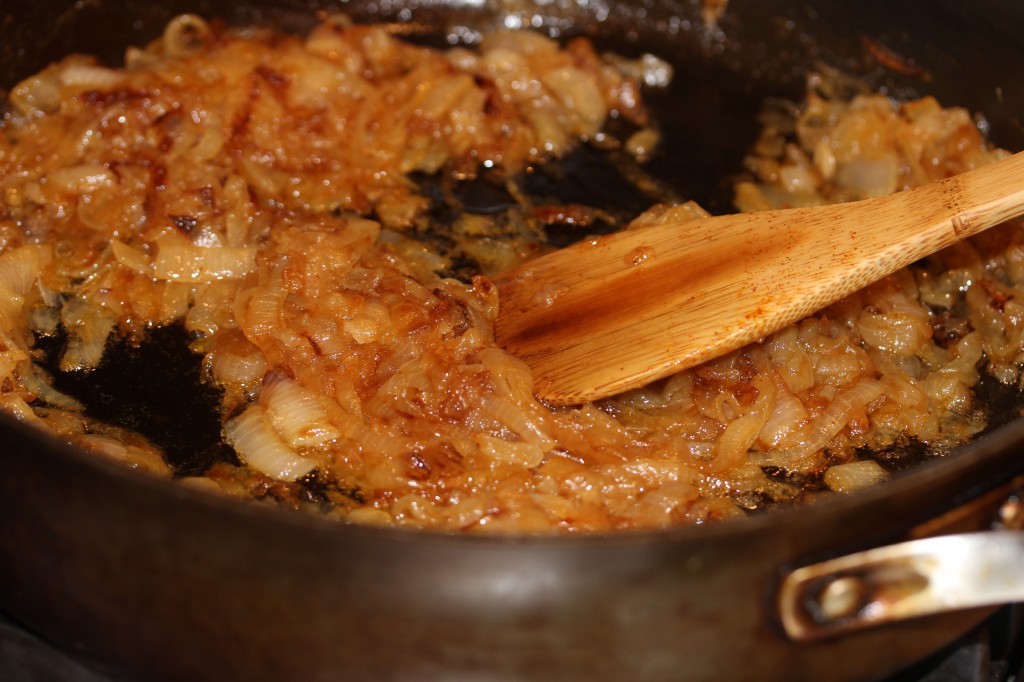 Carmelized Onion Dip
Prep time:
Cook time:
Total time:
Ingredients
4 large yellow onions, sliced thin
4 tablespoons unsalted butter
¼ cup vegetable oil
¼ teaspoon ground cayenne pepper
1 teaspoon kosher salt
2 Tbsp Brown Sugar
½ teaspoon freshly ground black pepper
4 ounces cream cheese, room temperature
½ cup sour cream
½ cup good mayonnaise
Instructions
Heat oil and butter in large non-stick skillet.
Add onions, salt & cayenne. Slowly carmelize onions on low heat, stirring frequently for 20 minutes.
Add brown sugar, stir well and continue to cook onions until they are deep golden carmel in color, about 25 more minutes.
Cool onions for 15 minutes.
In a food processor, add carmelized onions and remaining ingredients. Process until mixed well. Season with Salt.
Serve with Kettle cooked chips.