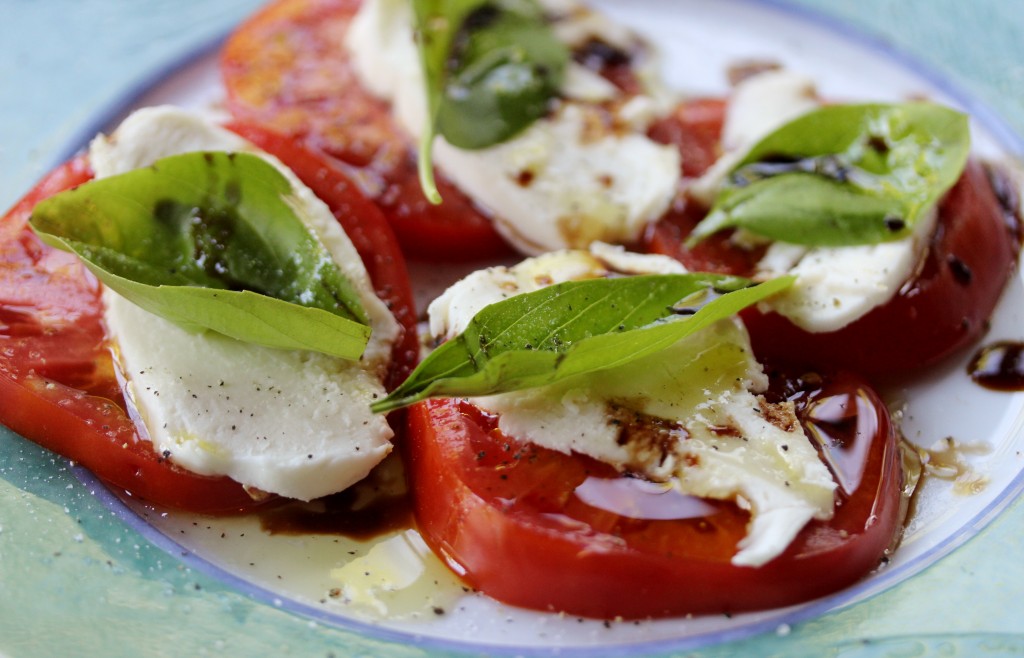 There is nothing like a ripe warm summer tomato in New England.  They are delicious just on their own with a little salt but I do also love to make the classic Italian Caprese Salad.  You know how you hear everyone talking about "Farm to Table" and "only the freshest ingredients" etc.  Well, this recipe really needs the absolute best or don't even bother making this.  You must have the best ripest tomatoes.  Good buffalo mozzarella.  Don't use some crappy balsamic either.  I love Ariston but feel free to use your favorite.
Also, please do yourself a favor and make sure you NEVER put your tomatoes in the refrigerator!!!  Keep them in a bowl on your counter.  Chilling a tomato is the kiss of death!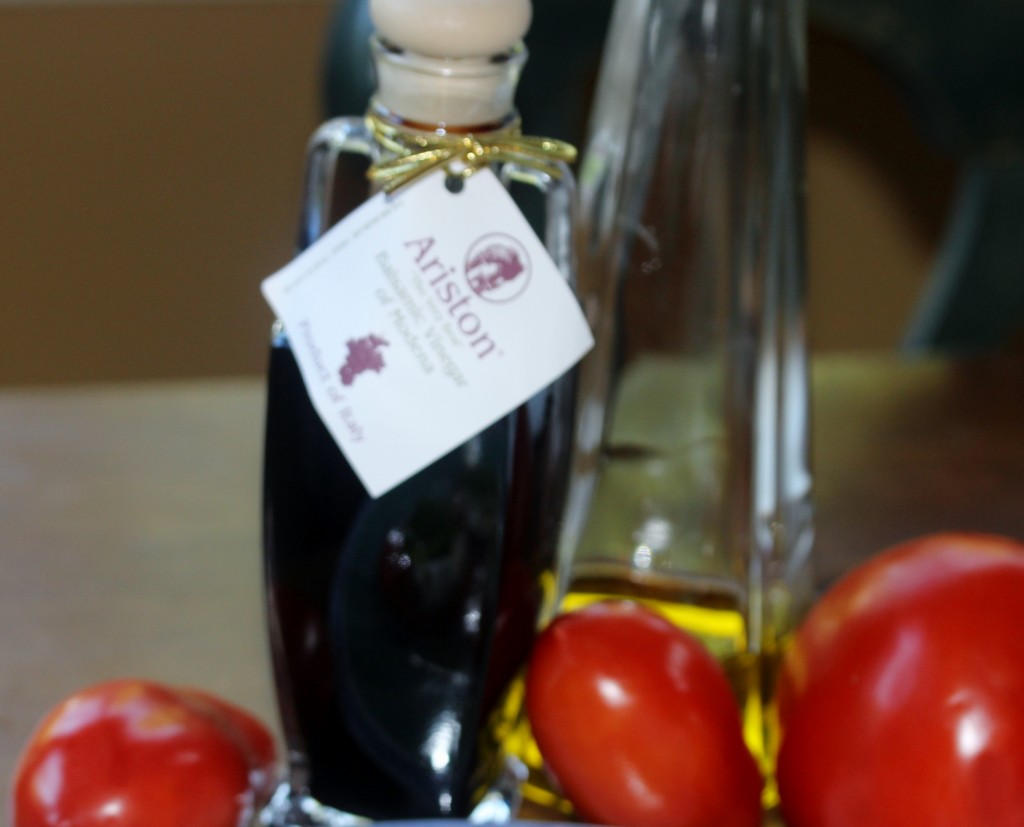 Caprese Salad
Ingredients
1 Large Ripe Beefsteak Tomato, sliced into 4 large slices
4 Slices of Buffalo Mozzarella
4 Basil Leaves
Extra Virgin Olive Oil
Sea or Kosher Salt
Fresh Ground Pepper
Instructions
Arrange the tomatoes on a plate.
Season with salt & pepper.
Place a mozzarella slice on each tomato.
Place a basil leave on each tomato.
Drizzle a good amount of olive oil over.
Drizzle a tiny bit of balsamic over.
Salt & Pepper the whole plate.