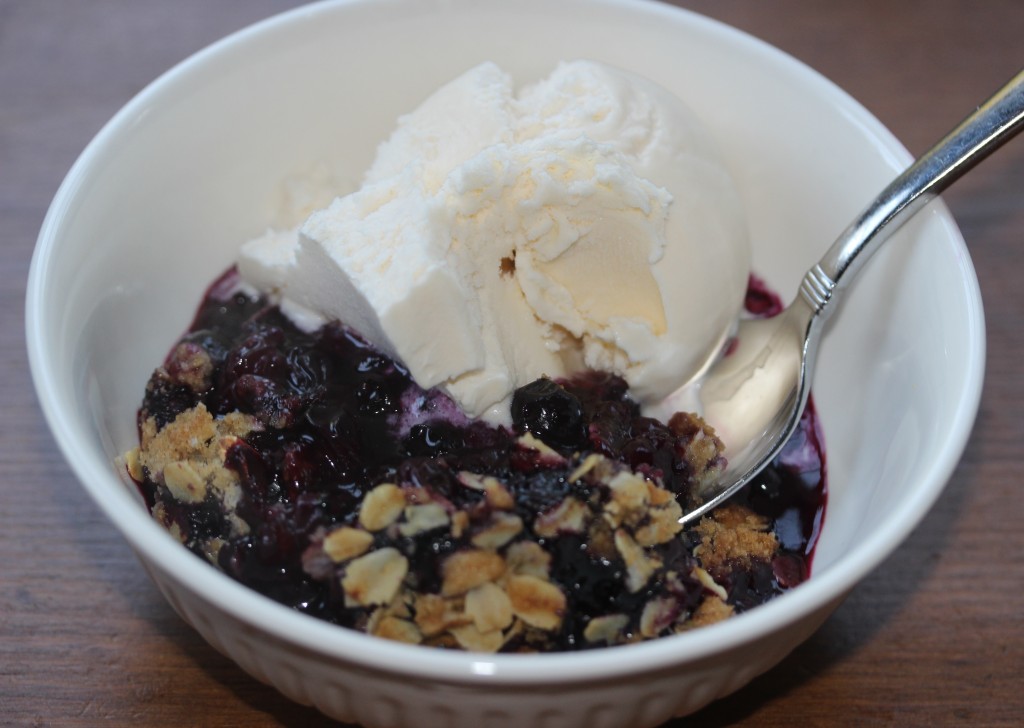 What to do with those fresh blueberries from the Farm?  You could eat with Greek yogurt, true.  Or, you could make a blueberry crisp and serve it with a nice scoop of vanilla ice cream.  Hey…..that's still blueberries with dairy!  LOL.  I love fruit crisps.  Easy, quick and yummy!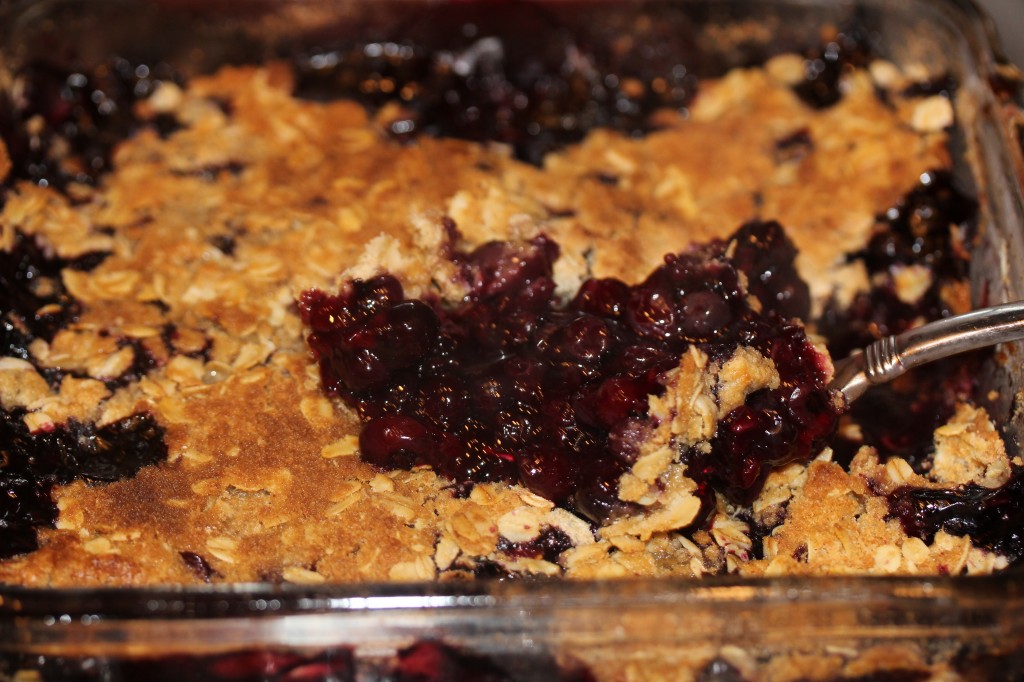 Blueberry Crisp
Prep time:
Cook time:
Total time:
Ingredients
Cooking spray
2 tablespoons brown sugar
1 pound fresh or frozen blueberries
Juice of half a lemon
½ Cup Flour, plus 2 Tbsp
½ cup packed brown sugar
¼ cup old-fashioned rolled oats
½ teaspoon salt
¼ teaspoon ground cinnamon
¼ cup chilled butter, cut into small pieces
Instructions
Heat oven to 375
Spray a 8X8 pyrex pan with cooking spray.
Put the blueberries, brown sugar, 2 Tbsp of flour and lemon juice in the prepared dish. Mix well.
In a bowl, add the ½ cup of flour, oatmeal, brown sugar, cinnamon and salt. Mix well. Add the butter and mash until it is mixed in with oatmeal mixture.
Spread the oatmeal mixture on top of the blueberries.
Bake for about 30 minutes until blueberries are bubbling and topping starts to brown.
Serve with vanilla ice cream.