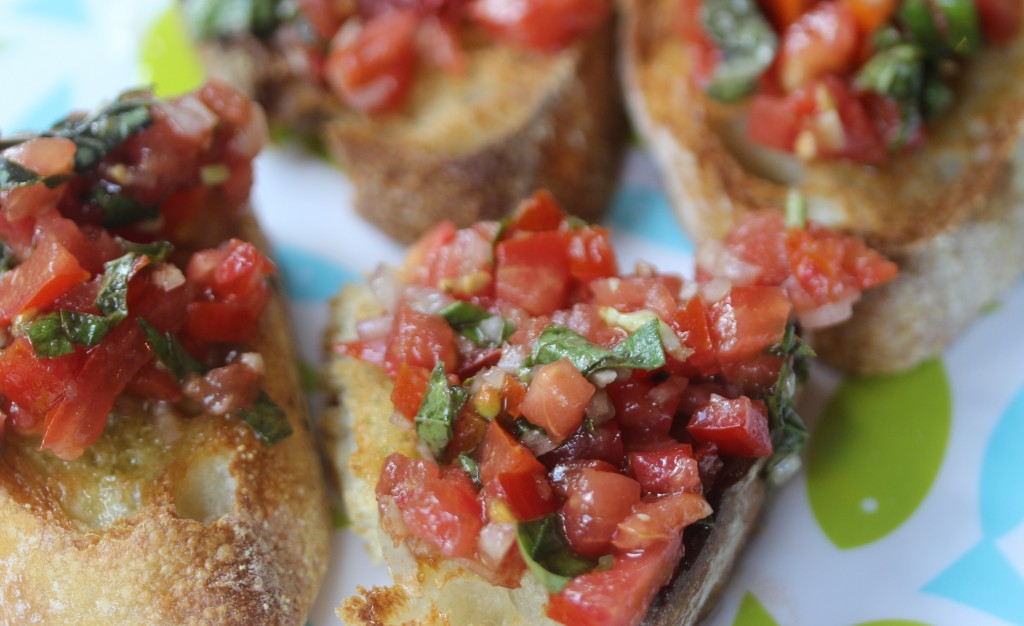 Nothing quite says summer like Tomato Bruschetta.  Tomatoes, garlic, olive oil and basil come together in a delicious snack.  This is great as an appetizer or as a side dish with grilled meats.  The trick is to make sure you marinate it for at least an hour, so that the tomatoes can be infused with all the herbs.  Enjoy!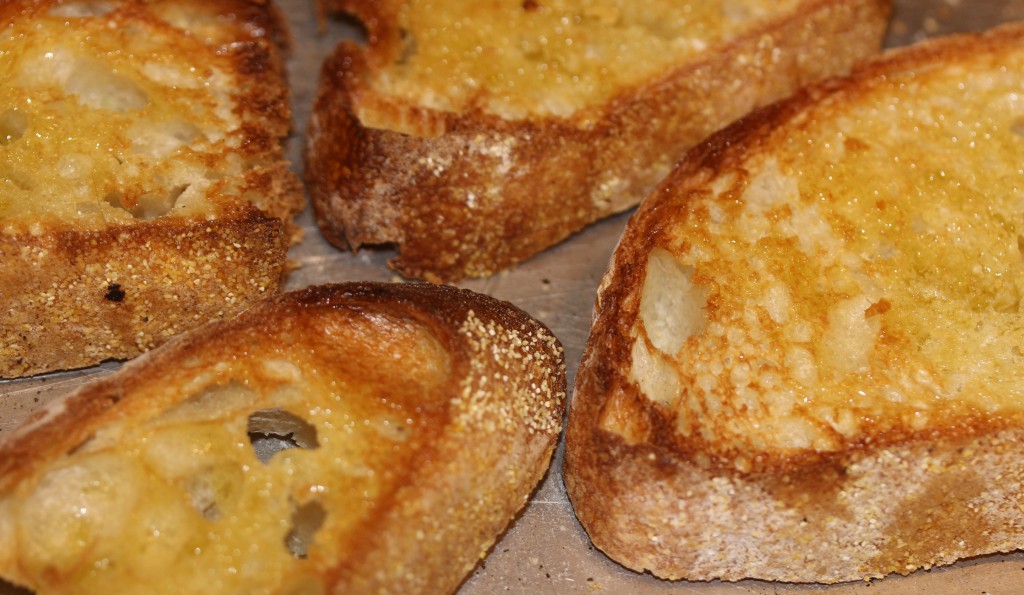 Tomato Bruschetta
Prep time:
Cook time:
Total time:
Ingredients
4 Tomatoes, diced fine
2 Tbsp finely chopped shallot
2 Cloves of garlic, finely chopped
2 Cloves of garlic, smashed
1 Cup Olive oil
2 Tbsp Balsamic vinegar
Juice from ½ Lemon
½ Cup chopped Basil
1 Loaf Boule Bread
Instructions
Heat ½ cup olive oil in a sauce pan. Add the 2 cloves of smashed garlic and salt to taste. Cook garlic in oil for 3 minutes. Shut the heat off.
In a bowl, add the tomatoes, remaining ½ cup olive oil, balsamic, chopped shallots, garlic and lemon juice. Season with salt & pepper. Let the tomatoes marinate at least 1 hour (up to 3).
Turn on broiler. Slice boule and broil until it turns golden brown. Flip over and brown the other side. Remove bread and brush with the garlic oil. Top each with a generous amount of the tomato mixture.