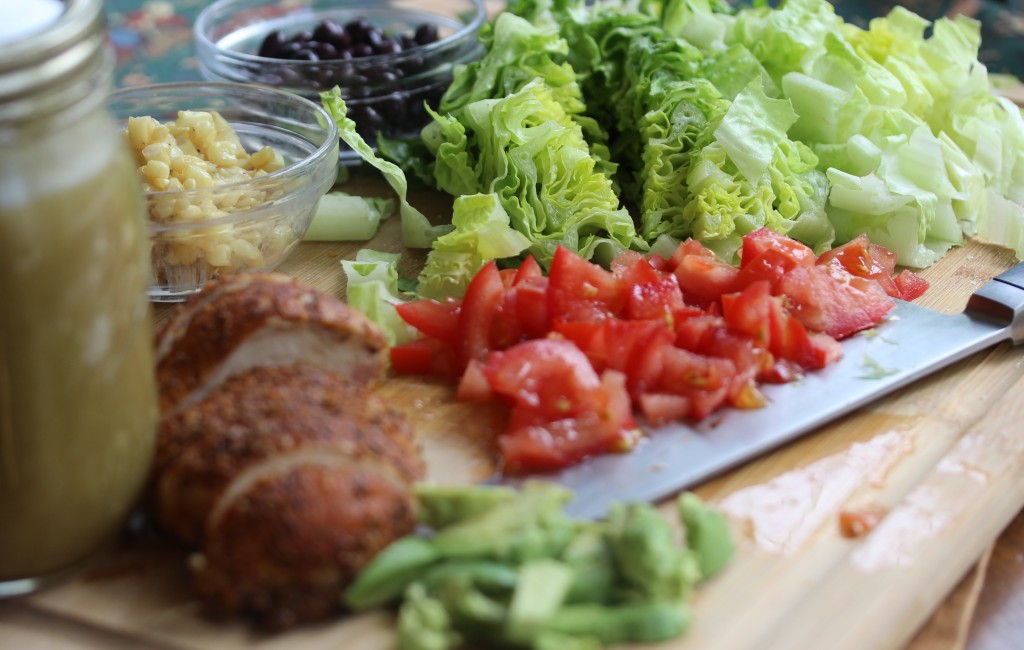 I love homemade salad dressings and I am here to tell you, it is so easy and no big deal to make your own homemade dressing.  Most will keep for up to 3 weeks in the refrigerator and when you make it yourself it isn't going to include all kinds of weird chemical ingredients that you cannot pronounce!
This is one of my favorites.  Feel free to work with it a bit.  Maybe you like a little more mustard, or a little more cumin.  Whatever.  Make the recipe as is, then add a little more of whatever you fancy!  I love making and keeping my dressings in mason jars.  It's the best way to really bring it together and makes it easy to use it the 2nd and 3rd time.

Honey Mustard Dressing
Recipe type:
Salad Dressing
Ingredients
¾ Cup Light Olive Oil or Canola Oil
¼ Cider Vinegar
3 Tbsp. Honey
2 Tbsp. Dijon Mustard
1 Tbsp. Finely chopped garlic
2 Tbsp. Finely minced onion
1½ Tbsp. Cumin
Salt & Pepper
Instructions
In a mason jar, add vinegar thru cumin. Mix well.
Add in oil, salt & pepper to taste, cover jar and shake well until dressing comes together.
Can be stored in the refrigerator for up to 3 weeks.