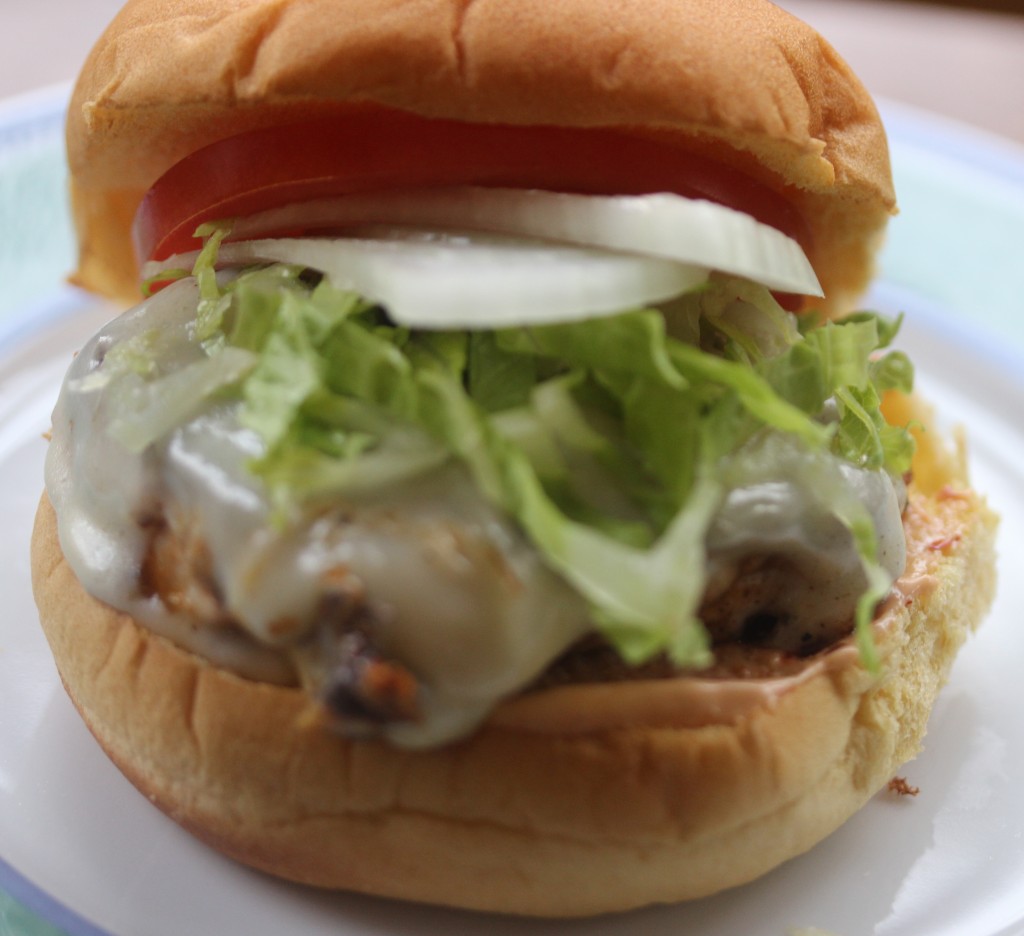 There is nothing like a great sandwich.  The secret to a great sandwich is the right bread (and not too much of it) a great sauce and a mix of textures, fresh and warm, soft and crunchy etc.  I made cajun chicken for a salad Monday and Brian fell in love with the cajun chicken and then I thought that will make a great sandwich but what would be a good sauce and then I thought chipotle mayo (a FANTASTIC condiment :)).  This is a super quick weeknight dinner.  Enjoy!!!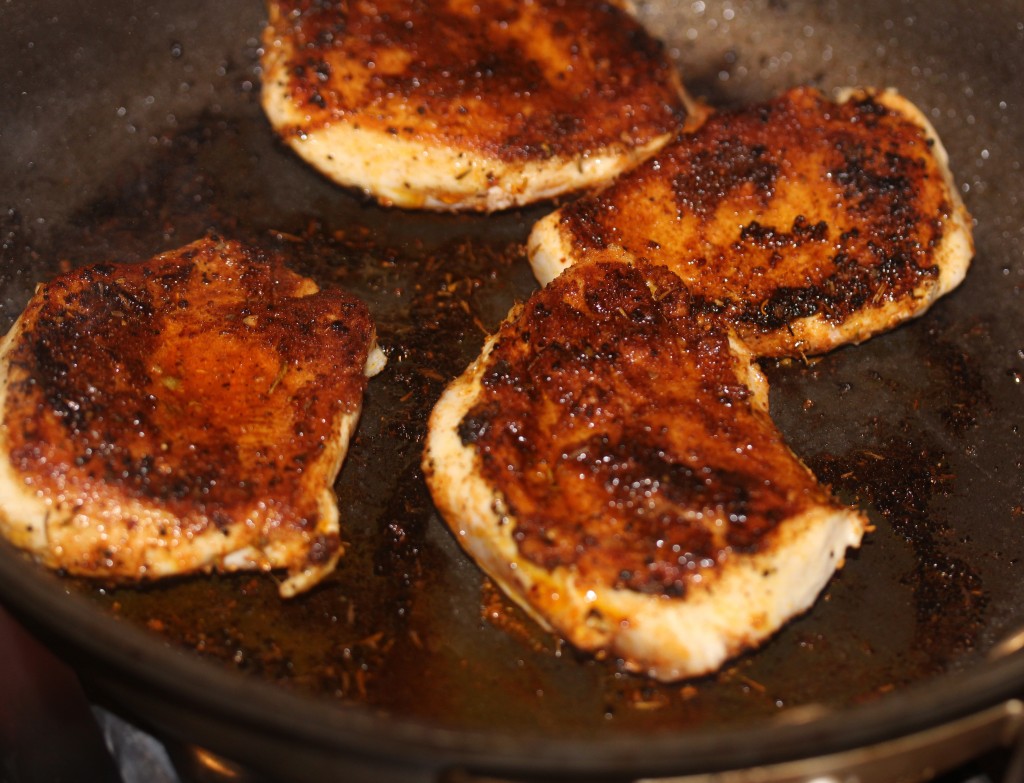 Cajun Chicken Sandwich with Chipotle Mayo
Prep time:
Cook time:
Total time:
Ingredients
2 Boneless Chicken Breasts, sliced horizontally into 2 slices each
3 Tbsp Cajun Spice (I use Emeril's Essence)
Canola oil
4 Favorite Burger roll (I use Martin potato rolls), toasted
½ Cup Mayo (I use Hellman's light)
1 Chipotle Pepper
4 Slices Provolone Cheese
Sliced lettuce, tomato & onion for serving
Instructions
Place the mayo and the chipotle in the food processor, blend until chipotle is all incorporated. Season with S&P.
Heat a saute pan on high.
Add enough canola oil to coat the pan.
Dredge the chicken breast in enough Cajun spice to totally coat the chicken on both sides. Saute the chicken for 5 minutes and flip. Cook for another 4 minutes, then add the provolone to the top of the chicken to melt.
Add a thin layer of the chipotle mayo to both sides of the toasted roll. Place the chicken on the roll with a little lettuce, tomato & onion.