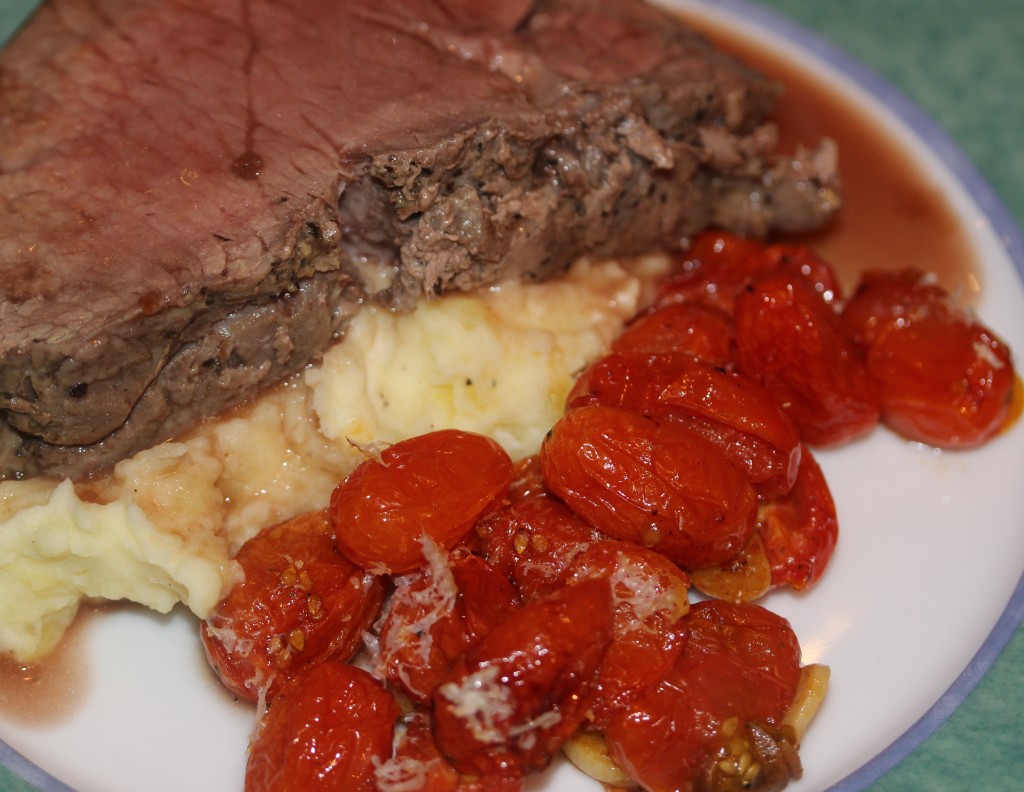 One of my favorite side dishes and also one of my favorite ways to eat tomatoes during the winter when I am missing my favorite fresh tomatoes from Wilson's farm.  They get a little sweeter when you roast them and they are the perfect side for Roasted Chicken or Roast Beef.
You could also make it a quick pasta sauce.  If doing that, add 2 extra Tbsp olive oil to the pan to create the sauce.  Cook the pasta until al dente, drain but reserve one cup of the pasta water.  Put the pasta back in the pan, add the tomatoes and 1/2 cup of pasta water.  Add more pasta water if needed.  Sprinkle some chopped basil and you have a great pasta dish!

Roasted Grape Tomatoes
Prep time:
Cook time:
Total time:
Ingredients
2 Cups Grape Tomatoes
2 Tbsp Olive Oil
6 Garlic Cloves, sliced thin
Salt & Pepper
Grated Parmesan or Romano Optional
Instructions
Heat oven to 400.
Place tomatoes in oven proof dish. If some tomatoes are a lot larger than others, slice in half the larger ones so that they are all about the same size.
Add the garlic, olive oil and salt & pepper to the dish. Mix the tomatoes well and roast in the oven until they start to brown and you can see some tomato juices in the pan, about 25-30 minutes.
Sprinkle with the grated cheese if using.