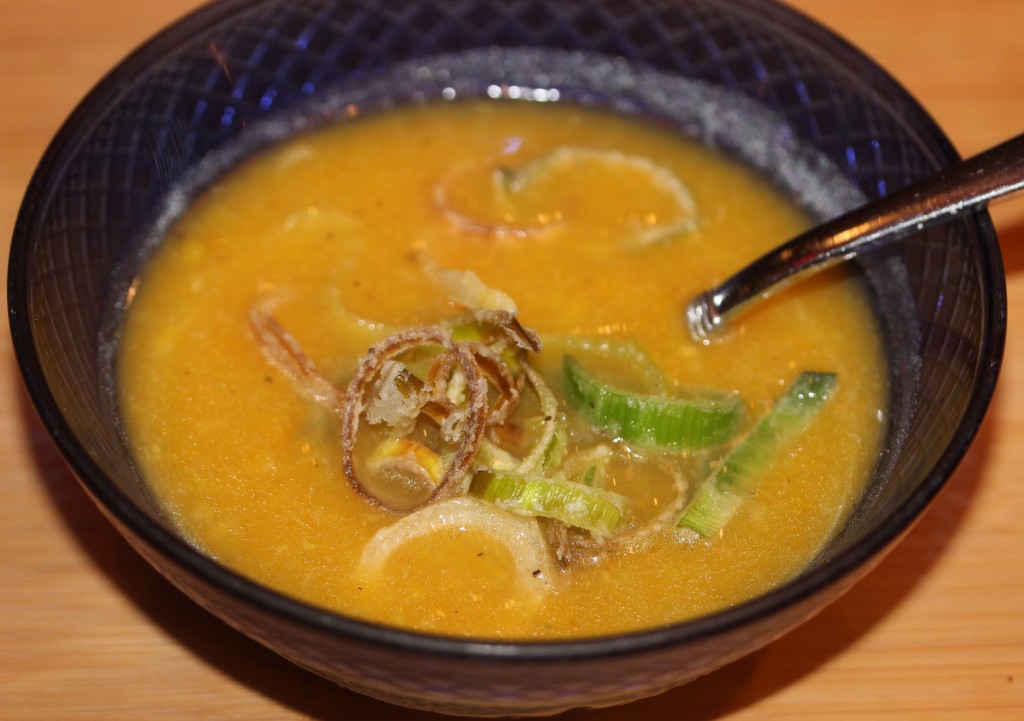 I love this soup recipe. The combination of the roasted butternut with the leeks and ginger is fantastic.  I don't usually do the fried Leek garnish, but last night Bill and I went out to dinner and his appetizer had these beautiful tasty little fried leeks on it, and when Bill saw the leeks on my cutting board, he asked if I was making fried leeks and I said, good idea!  They will make my picture look pretty.
As quality control I had to have a bowl before I finished this post and I can tell you, the little crispy fried leeks are totally worth it!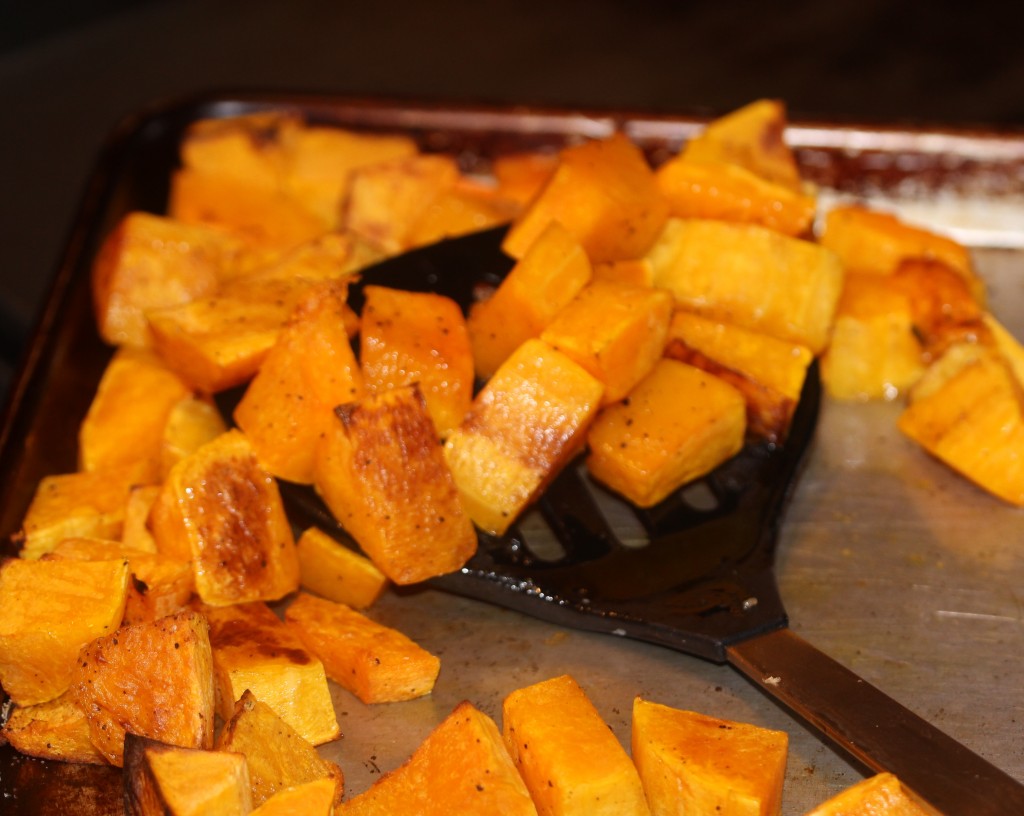 Butternut Leek Soup
Prep time:
Cook time:
Total time:
Ingredients
1 Whole Butternut squash, peeled and cut into bite size chunks.
3 Tbsp Olive Oil
2 Tbsp chopped shallots
2 Tbsp chopped fresh ginger
3 Leeks, cleaned well, sliced into rings, 3 Tbsp reserved for Leek garnish if using
½ Cup Canola oil for Leek garnish is using
⅓ Cup Flour if making Leek garnish
Salt & Pepper
5 Cups Chicken Broth
Instructions
Preheat the oven to 400.
Place the butternut on a cookie sheet, drizzle with 2 Tbsp of the Olive oil, salt and pepper and cook until carmelized 30-40 minutes. Turn them at 20 minutes.
Meanwhile, if making the leek garnish, heat the canola oil in a sauce pan until very hot.
Put the flour in a bowl, salt & pepper the flour, then add the 3 Tbsp reserved leeks. Shake leeks well to remove any excess and fry in the canola oil in 2 batches, about 5-7 minutes until they start to color. Place the cooked leeks on a plate with a paper towel and lightly salt immediately after taking them out of the oil.
Heat a stock pan at high and add the remaining 1 Tbsp of Olive oil. Add the ginger, remaining leeks and shallots. Salt and Pepper. Cook for 8 minutes until translucent.
Add the Butternut to the pan and add the chicken stock. Simmer for 5 minutes.
Using an immersion blender, purree the soup. If you don't have an immersion blender you can use a regular blender or food processor, just be careful as the soup is very hot.
Taste for seasoning.
Serve the soup with the fried leeks on top if using.