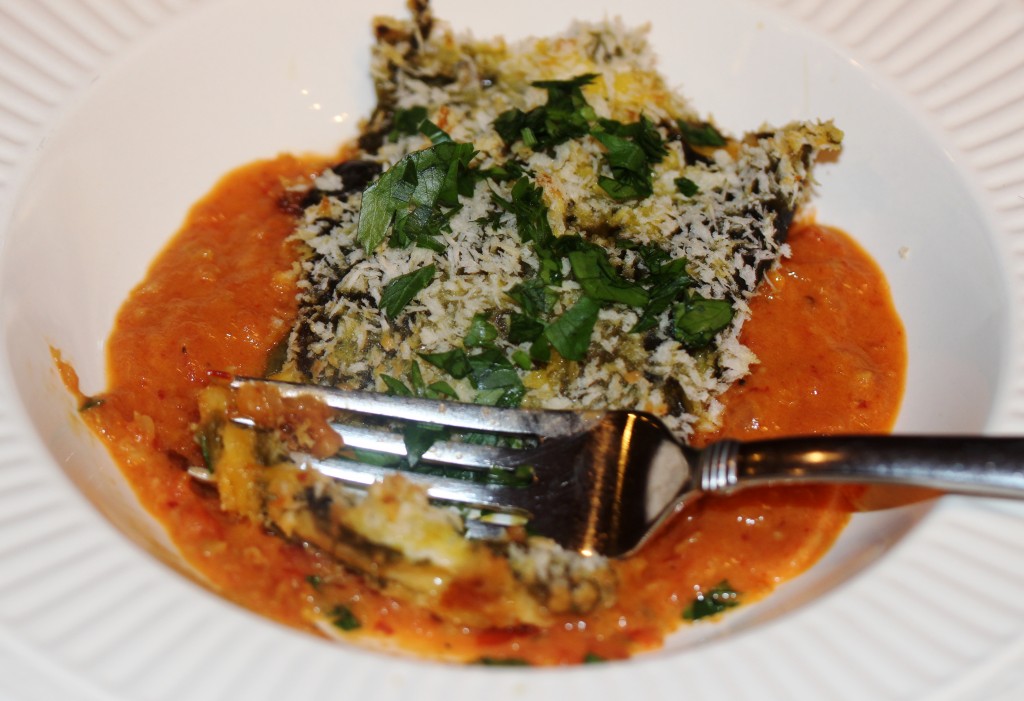 I love Chile Rellenos but I must say the deep fried meat stuffed ones you get at most Mexican restaurants is just too much.  Too rich and heavy.  I created this one with cheese instead of meat and I bake it with panko instead of frying it.  The sauce is a little spicy and smooth and the end result is a great appetizer or light dinner if you added a salad on the side.  The sauce freezes great, so feel free to make a double batch, put it in a labeled zip lock bag and freeze for another time.  The sauce would be great on grilled chicken or fish too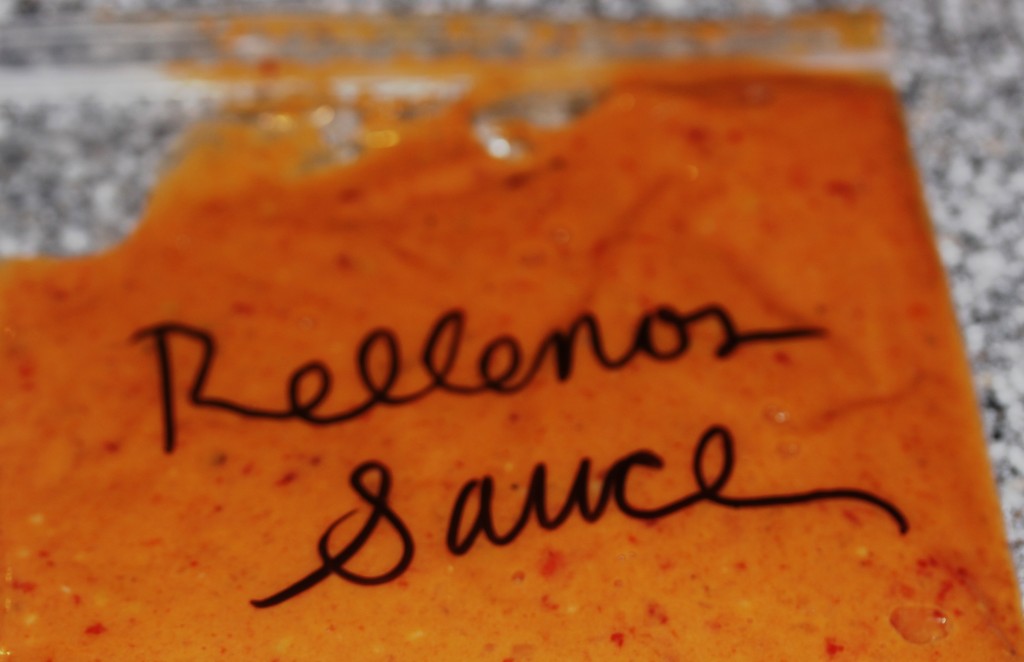 Chile Rellenos
Prep time:
Cook time:
Total time:
Ingredients
4 Poblano Chiles
1½ cups Shredded Cheddar, Jack or your choice of cheese
1 Egg
1 Cup Panko, seasoned with salt & pepper
2 Tomatoes
¼ Onion, diced
2 Tbsp Olive oil
4 Cloves of garlic, chopped fine
1 Chipotle pepper (canned with Adobo Sauce) plus 1 Tbsp of sauce if you like it spicy
1 Tsp Honey
2 Tbsp Sherry (Cream Sherry such as Harvey's Bristol is fine)
2 Tbsp Half and Half
Instructions
Roast chiles on a sprayed cookie sheet in hte oven at 400 degrees until charred on all sides (30-40 minutes).
Place chiles in a bowl and cover with plastic wrap for at least 1 hour.
Peel skin and carefully cut chile, so that you have a pocket for stuffing. Scoop the seeds out.
Place 3 Tbsp of cheese in the center of each chile. Press chile together and chill for 30 minutes.
Bread the chile: Place in egg, then panko and place chile on a sprayed cookie sheet.
Bake in the oven at 375 until the cheese is melted and the panko starts to brown, 15-20 minutes.
Meanwhile, make the sauce: Heat olive oil in a pan, add onion and garlic, cook for 2 minutes.
Add tomatoes and season with salt & pepper. Cook for 10 minutes until tomato mixture is soft.
Clean seeds out of chipotle pepper and chop fine. Add chipotle, adobo sauce if using, sherry and honey to pan and cook for 5 minutes.
Place sauce mixture in a blender (or use an immersion blender) and process until sauce is smooth. Add sauce back to pan.
Add half and half, taste and season if necessary and cook for 2 minutes until sauce is warm.
To serve, place a spoonful of sauce on a plate, the chile on top and garnish with chopped cilantro if desiered.