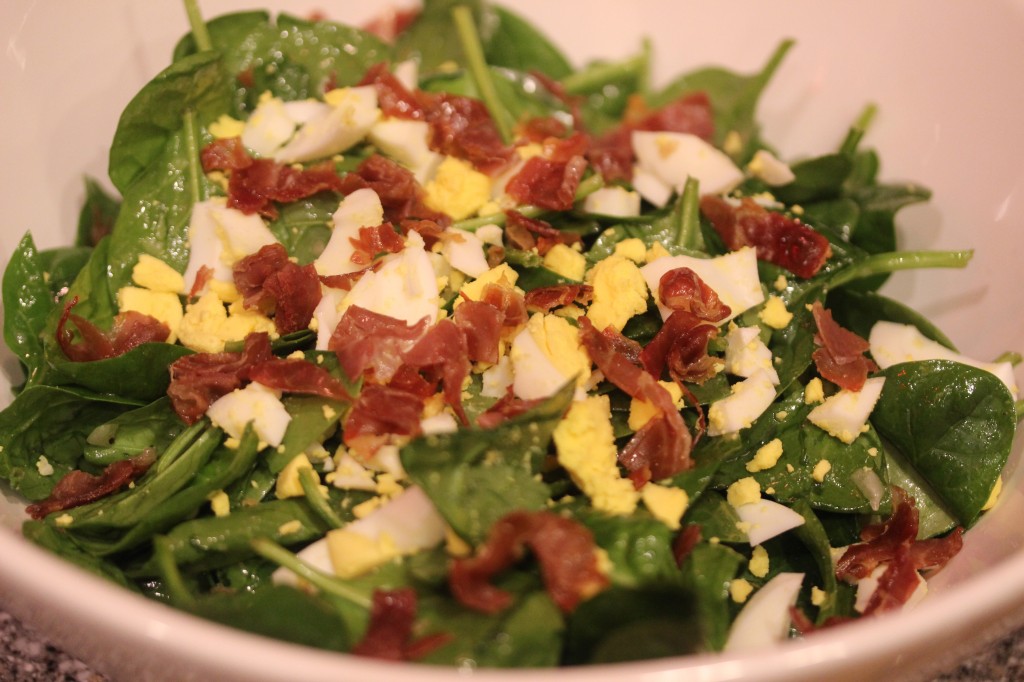 I love this salad.  The combination of the creamy eggs, the salty bacon and the tangy dressing is fantastic.  The best part is that it can be made ahead of time and just tossed together when  you are ready to serve.  The dressing can be stored in the refrigerator for up to 2 weeks, so feel free to double or triple the recipe and you will have a great homemade recipe to use.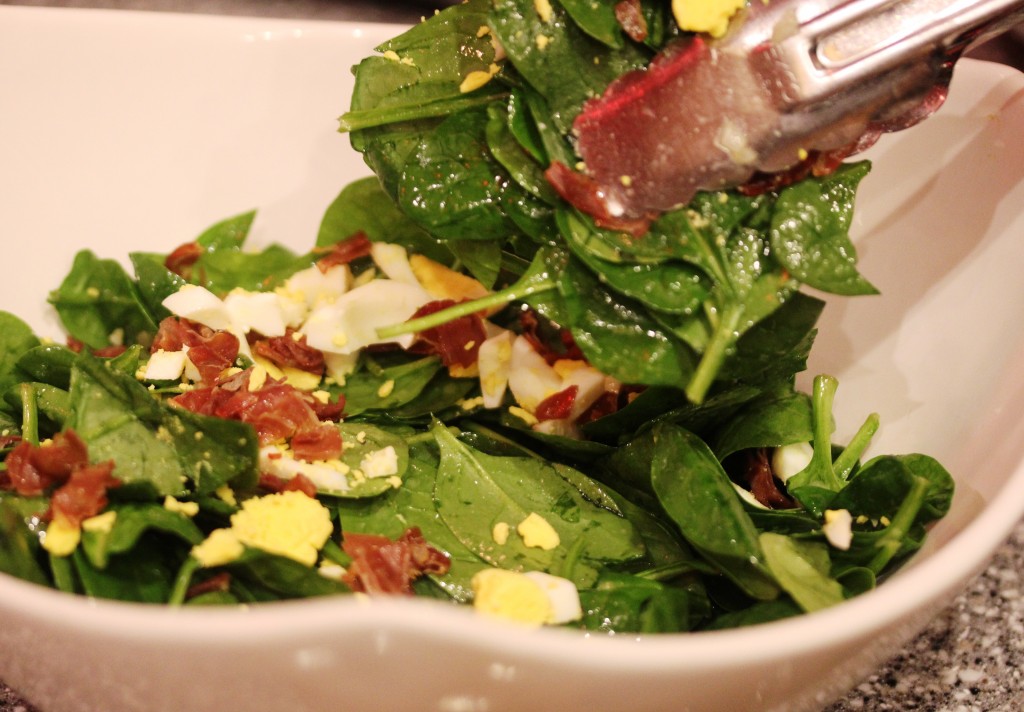 Spinach Bacon Salad
Author:
Adapted from Joy of Cooking
Prep time:
Cook time:
Total time:
Ingredients
4 Slices of Bacon (Can use prosciutto instead)
¼ Cup Cider vinegar
½ Cup Olive Oil
1 tsp ground mustard or 1 tsp Dijon mustard
2 tsp fresh parsley
2 Tbsp grated onion (use a box grater and add the juices)
1 Tbsp Sugar
Salt & Pepper
1 Large Bag Baby Spinach
2 Hard boiled eggs, chopped coarse
Instructions
Cook the bacon in a skillet on low until perfectly cooked, remove and chop.
Meanwhile, in a mason jar, add the vinegar, mustard, onions, parsley, sugar, put the lid on and shake well.
Add the olive oil, salt & pepper, and shake well until combined. Taste for seasoning.
If making ahead of time, slice the eggs and put away, put away the bacon and dressing.
To serve, place the spinach in a serving bowl, toss with a little dressing. Be careful to add a little at a time, you don't want the spinach drowning in dressing. Add ¾ of the bacon and egg, toss the salad. Then garnish the top with the remaining bacon and egg.