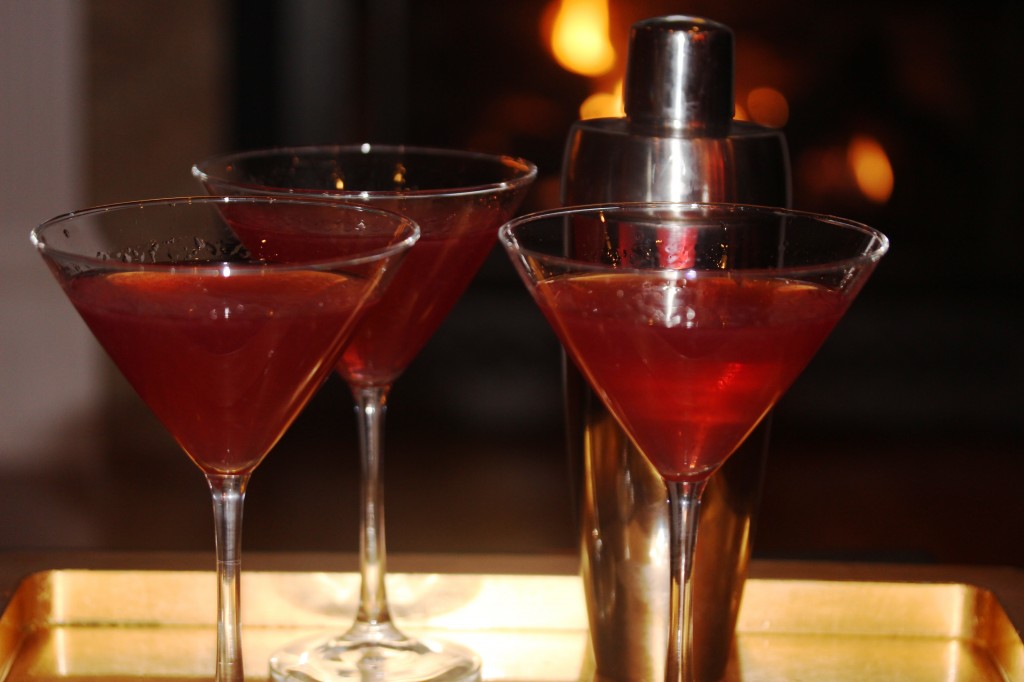 The famous cocktail from one of my all time favorite shows…….Sex & the City.  It's the perfect blend of a touch of heat from the vodka and sweet from the Cranberry juice.  Ps…….so pretty too!
I have a reputation from my friends of strong cocktails.  I can't help it, I like to feel the heat from the alcohol, I despise sweet drinks!  So, caution if you like sweet, you will need to add extra cranberry juice!

Cosmos Martini
Ingredients
Vodka
Cointreau
1 Lime
Cranberry Juice
Ice
Cocktail Shaker, 2 Martini Glasses and Jigger
Instructions
Fill a cocktail shaker with ice.
Add 4 Jiggers of Vodka.
Add 2 Jiggers of Cointreau.
Add the juice of 1 lime.
Add 2 splashes of cranberry juice (more if you like it sweeter).
Shake well and pour into martini glasses.