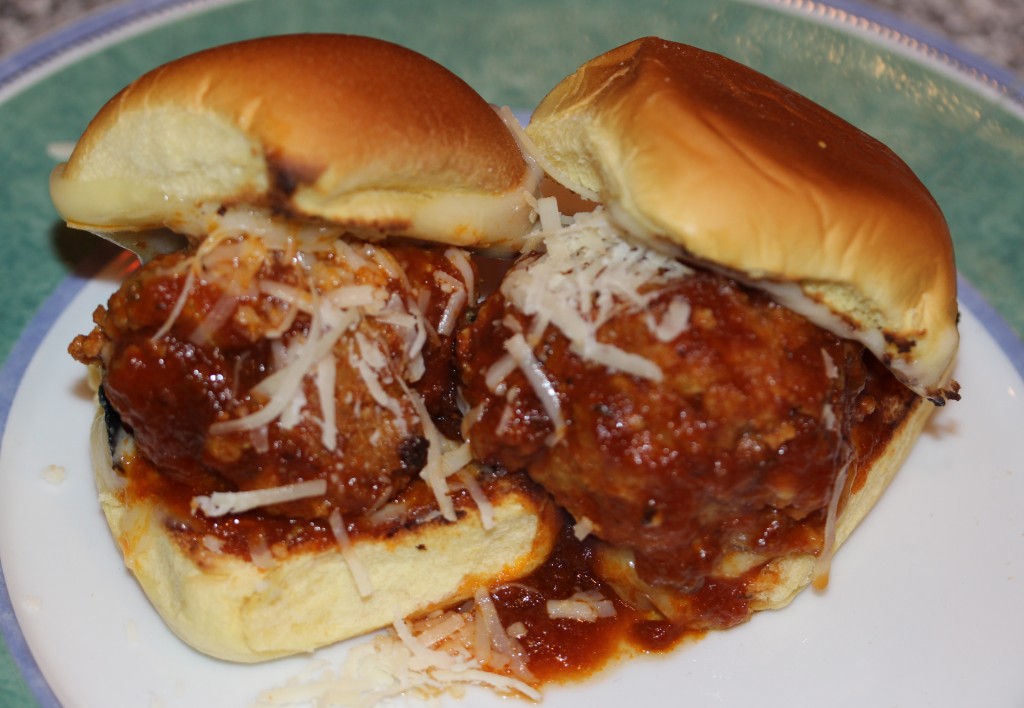 Meatball sliders.  Comfort food!  I like to serve them as a slider instead of on a sub roll.  Don't put too much sauce on the roll, serve with extra sauce on the side for dipping if you like a lot of sauce.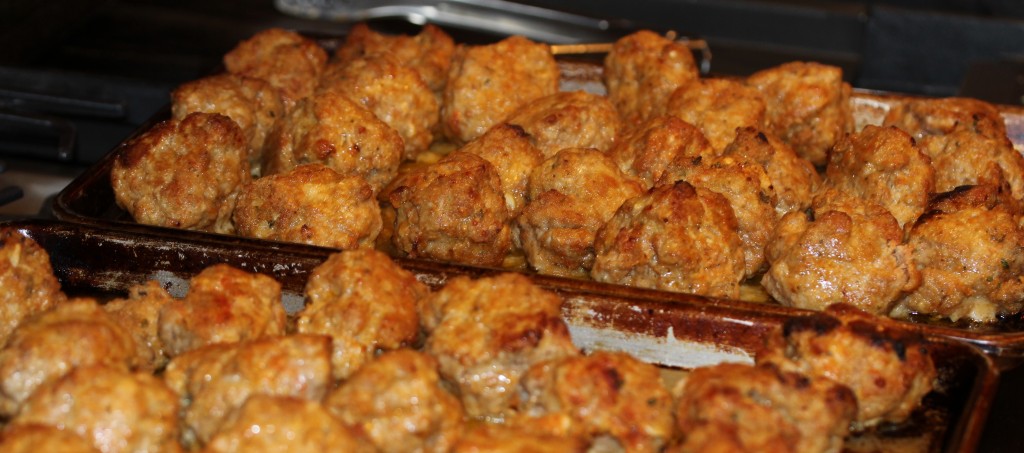 Meatball Sliders
Prep time:
Cook time:
Total time:
Ingredients
1 Pound Ground Veal
1 Pound Ground Pork
1 Large Onion, chopped very fine
2 Tbsp chopped garlic
1 Egg
1 Cup of Breadcrumbs (more if needed)
½ cup Parmesan Cheese
2 Tbsp Tomato Paste
Salt and Pepper to Taste
Jar of your favorite Tomato Sauce
Slider Rolls
Provolone Cheese
Parmesan Cheese for Serving
Instructions
Heat oven to 375
Spray a Cookie Sheet
In a large bowl, add the pork through salt and pepper. Mix meatloaf mixture gently. Add more breadcrumbs if the meatball mixture is too moist.
Form meatballs into a size that will work well with the size of your slider buns.
Bake Meatballs until golden brown, 25-30 minutes (turning them over half way through).
Add the meatballs that you are using right away to a saucepan with the tomato sauce. Simmer for 10 minutes to allow the tomato sauce to flavor the meatballs.
Turn the broiler on.
Place rolls on a pan and broil until lightly colored.
Put provolone cheese on the buns and broil until the cheese is melted.
Place the buns on a plate, add a meatball, top with parmesan. Serve with a ramekin of tomato sauce for dipping!
Note: Place the leftover meatballs on a clean cookie sheet in the freezer until frozen individually. Place frozen meatballs in a large ziplock bag. The meatballs will stay good in the freezer up to 2 months.