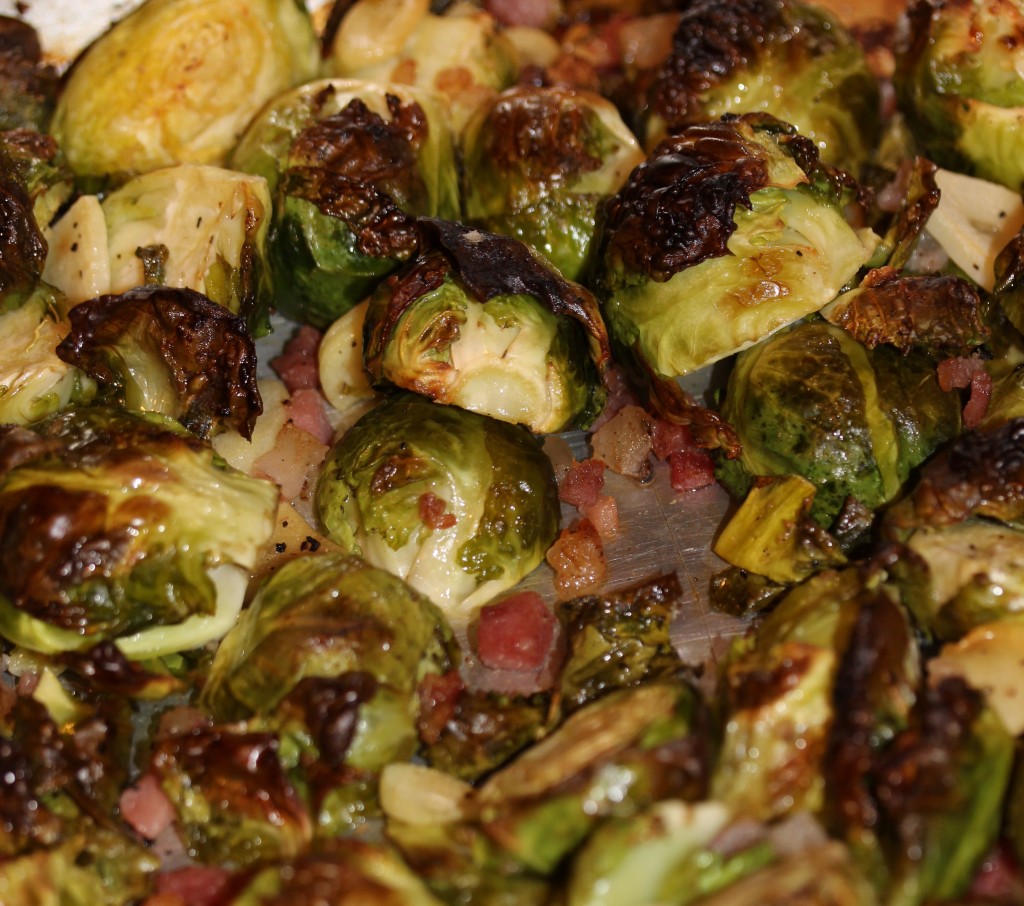 I <3 Brussel Sprouts!  Even better with garlic and pancetta! 

Roasted Brussel Sprouts with Pancetta & Garlic
Prep time:
Cook time:
Total time:
Ingredients
4 Cups of Brussel Sprouts, cleaned and sliced in half
5 cloves of garlic, sliced
4 oz, finely chopped pancetta
⅓ cup olive oil
Salt & Pepper
½ cup white wine
Instructions
Preheat oven to 400.
In a jelly roll pan, add all ingrediants. Mix well.
Place in oven and roast until brussel sprouts are golden brown and pancetta crisps, about 30 minutes.
Note: If you need to, you can cook the brussel sprouts at 350/375, the cooking time will just take longer.