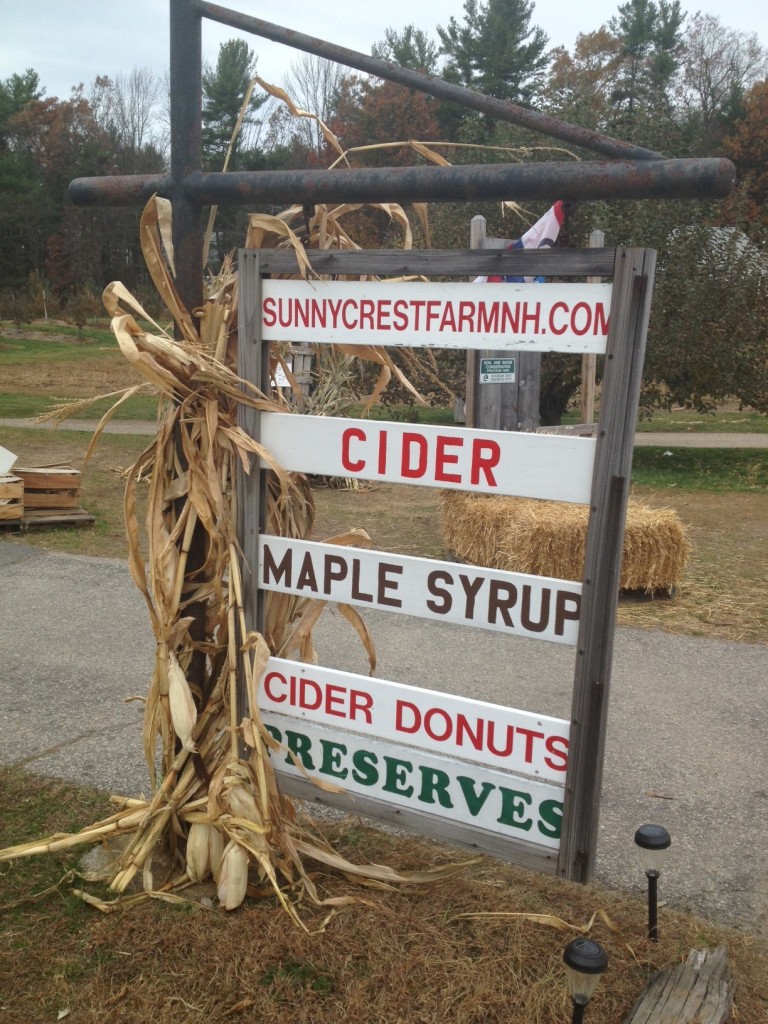 Sunnycrest is a local farm in my home town.  They open in June with Strawberry season and I shop there all summer long for the tomatoes, blueberries, corn, zucchini, amazing lettuce, the list goes on.  Then in the fall, I get their delicious apple cider and my favorite Gala apples.  They close the day before Thanksgiving, so I had to go Saturday to get another supply of apples.  You can also bake these in individual ramekins for a cute presentation.  Must be enjoyed with a large scoop of vanilla ice cream!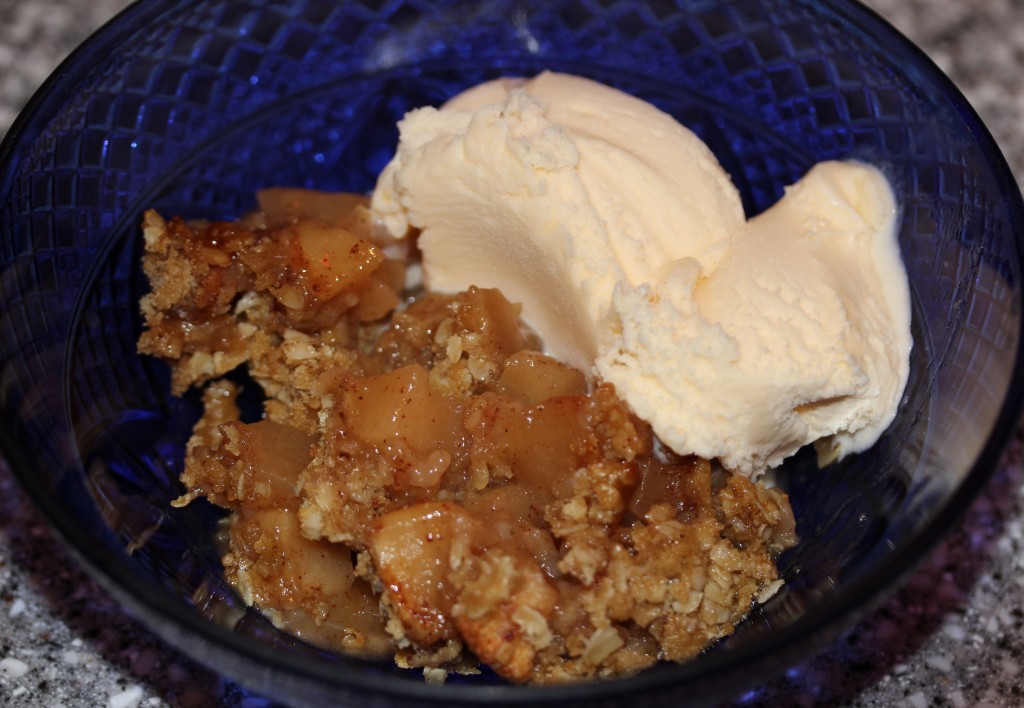 Sunnycrest Apple Crisp
Prep time:
Cook time:
Total time:
Ingredients
9 Apples, peeled and chopped
1¼ cup brown sugar
1 cup flour
juice of 1 lemon
1 tsp cinnamon
¾ stick cold butter
1 cup oats
Instructions
Preheat Oven to 350 degrees.
Grease 8X8 Pyrex dish.
Put chopped apples in the dish, add the lemon, 2 Tbsp of flour, cinnamon and ½ cup of the sugar. Mix well.
Meanwhile, in a bowl, add the rest of the flour, brown sugar, oats and butter. Cut the butter into the mixture until it comes together. Add the oat mixture to the top of the apples.
Bake in the oven until the top browns lightly, about 45 minutes.
Cool for 10 minutes and serve with a healthy scoop of ice cream.