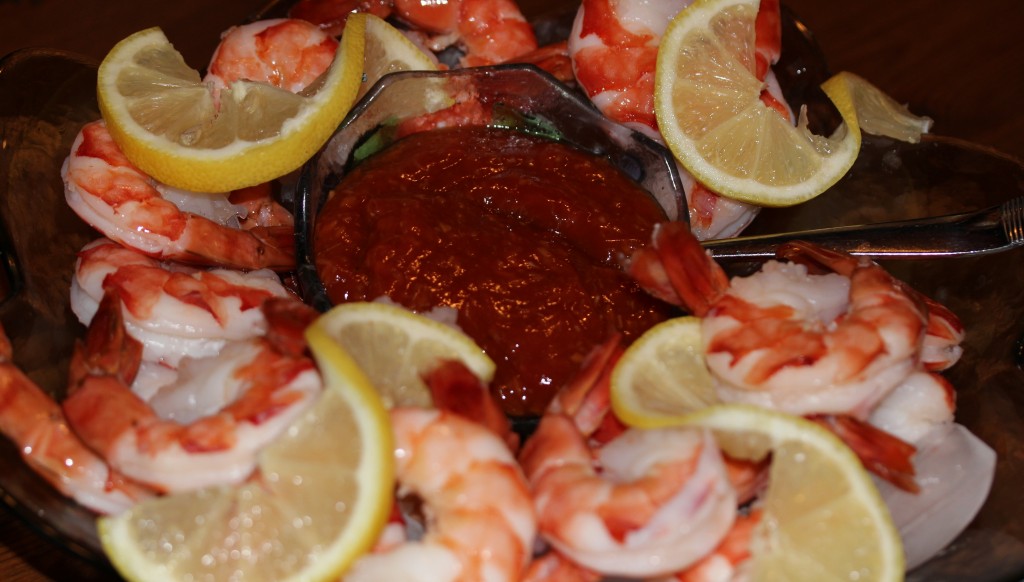 When you want a light appetizer, shrimp cocktail never disappoints!  Old School at it's best.  I like to serve it on a platter with ice on the bottom and garnish with lemon slices. 

Shrimp Cocktail Sauce
The classic standby, crisp shrimp with a tangy cocktail sauce, yummy! ps.....low cal too
Ingredients
2 Pounds cooked shrimp, chilled
1 Cup Heinz Ketchup
Juice of ½ lemon, slice the rest of the lemon for garnish
10 dashes of tabasco (more or less, up to you how hot you are!)
2 heaping Tbsp prepared horseradish (more or less, up to you)
Kosher Salt & Pepper
Instructions
Place all ingredients (from Ketchup to horseradish) in a bowl and mix well. Season to taste with salt & pepper. I serve the shrimp in a pretty glass bowl with the lemon slices.