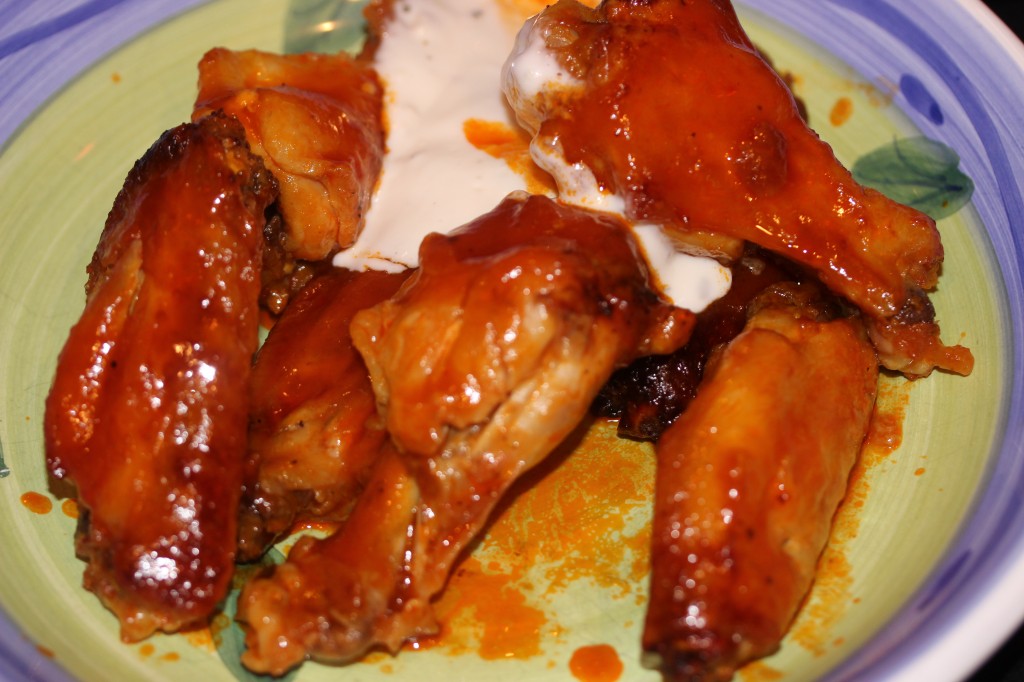 Spicy and Sweet at the same time, this is my first original recipe which I created when I was in my early 20's.  It's the go to for Football parties, pool parties and anytime you are craving greasy tasty bar snacks.  They can be made ahead and you can't really ruin them.  I even make them when we are on vacation and bring them down to the beach in a big container.
I've given this recipe out to so many people, I lost count.  Now you have it too!!!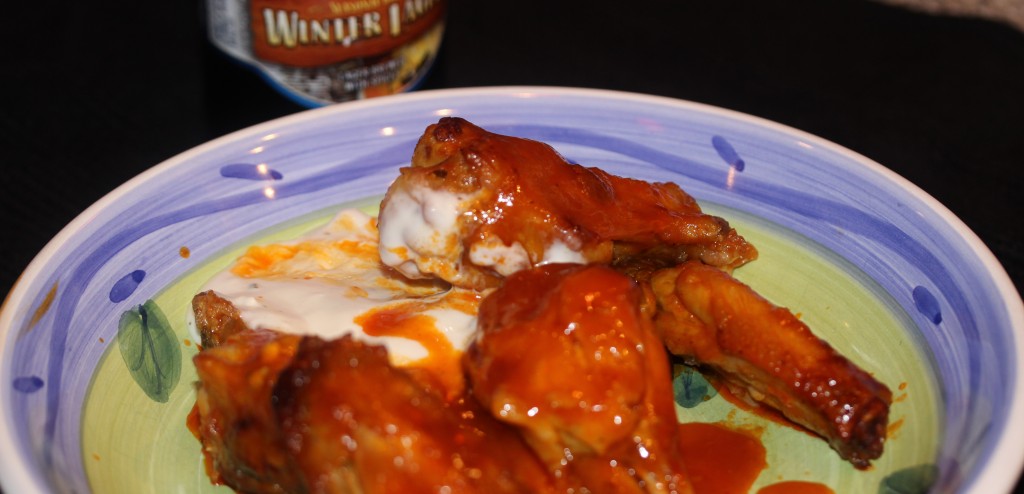 Honey Hot Wings
Prep time:
Cook time:
Total time:
This was my first original recipe, I made it when I was living near Buff's Pub in Newton MA, trying to get them to taste like their famous honey hot wings. There is nothing better than sweet and spicy chicken wings for a Football party! Bring these to your next party and everyone will ask you for the recipe!
Ingredients
5 pounds of Chicken Wings
12 oz Bottle of "Franks Red Hot Sauce"
1 stick unsalted butter
1 cup (or more) brown sugar
Instructions
Preheat the broiler.
Place wings on a broiler pan and salt them.
Broil until skin is very crispy, then turn over and cook until the other side is crispy.
Meanwhile, put hot sauce, butter and brown sugar in sauce pan until all is melted (add additional brown sugar to make the wings milder if desired)
Place broiled wings in a baking dish, pour sauce over and coat all wings (may be done a day ahead).
Bake wings in a 350 degree oven for 40 minutes with tin foil loosely covering them. Take foil off and bake for additional 5-10 minutes.
Serve with Blue Cheese dressing and Celery sticks.